'Very Cavallari' Was Renewed For Season 2, But That Might Be Bad News For 'The Hills' Fans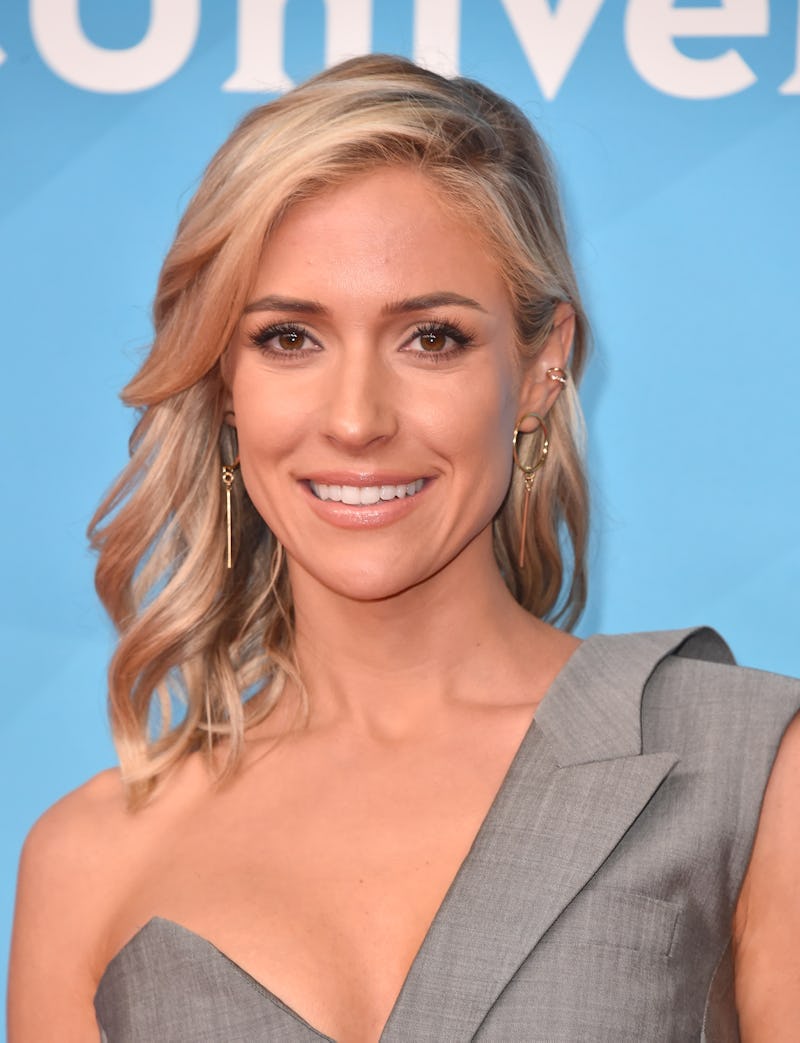 Alberto E. Rodriguez/Getty Images Entertainment/Getty Images
Looks like Kristin Cavallari's return to The Hills may remain unwritten. The reason? E! renewed Very Cavallari for Season 2, the Uncommon James founder excitedly announced in a Twitter video on Thursday, Aug. 23. With 10 new hour-long episodes of Very Cavallari slated to premiere in 2019, the show's star — who chronicled the bumpy road to opening of her lifestyle brand's Nashville boutique on the E! docuseries — will likely have some scheduling conflicts with MTV's reboot, The Hills: New Beginnings. (Bustle reached out to MTV regarding Cavallari's possible return to The Hills, but has not yet heard back.)
But Cavallari is still giving fans plenty to celebrate. "What's up you guys? I just want to let you know we're coming back for season two, Very Cavallari," she revealed in the video, before reminding her followers to tune in to the season finale on Sunday, Aug. 26.
A new season of the show also likely means more of the hilarious moments viewers have come to expect to see from Cavallari's husband, former Chicago Bears quarterback Jay Cutler on any given Sunday night. And fans won't even have to wait until next year for a fresh dose of his signature humor, often involving lots of short, matter-of-fact comments, accompanied by endearing sighs and shoulder shrugs.
"How excited is Jay?" Cavallari said in the Twitter video before turning the camera to her husband, who deadpanned, "Hard pass." The reality star, however, promised, "He's so excited."
Either way, Cutler isn't more enthused than his wife. "I couldn't be happier that Very Cavallari will be returning for season two," she gushed in a statement, according to E! News. "I had the best time filming our first season and feel like we are just getting started, so I can't wait to come back for more next year!"
Despite Cavallari admitting she "would love nothing more than a Hills reunion" on Heidi Montag and Spencer Pratt's podcast, Make Speidi Famous Again, earlier this year, those plans seem unlikely now. Fans may have first gotten a hint of that news when Cavallari was absent from the 2018 VMAs where the Pratts, along with cast members Audrina Patridge, Jason Wahler, Justin Bobby, Stephanie Pratt, and Frankie Delgado reunited on the red carpet in celebration of the MTV hit's reboot announcement.
There is still a glimmer of hope for another nostalgic early 2000s reunion over on E!, though. That's right, there may be a Laguna Beach reunion on Very Cavallari Season 2, involving none other than Stephen Colletti AKA Ste-phen!
"I do talk to Stephen. I've actually been talking to him a lot recently," the mom of three told E! News of her former Laguna Beach love interest last month."He's down to do a season two of Very Cavallari if we do a season."
Colletti, who also starred as Chase Adams on One Tree Hill from 2007-2012, said as much himself in a July video interview with Us Weekly. "I was actually just texting with her the other day about something," the actor revealed to the magazine. "And she was giving me a hard time. She was like, 'You've got to come on the show."
Despite his famed love triangle with Cavallari and frenemy Lauren Conrad on the MTV series that ran from 2004-2006, Colletti thinks his ex's husband would be the draw to coming on board. "A sports show that I listen to was talking about Jay Cutler, the way he is on the show," he further explained to Us Weekly. And I told her, I was like, 'All right. Maybe, maybe in season 2.' … If there's a twelver and a deer stand and Jay and I are sitting there hunting, maybe I'll come on the show."
While fans of The Hills may be disappointed that Cavallari likely won't be part of the MTV reboot, there will still be plenty more screen time ahead for Cavallari — and possibly some other familiar faces — when her E! show returns for Season 2 next year.