Warning: These Videos Of Tyler From 'The Bachelorette' Dancing WILL Make You Swoon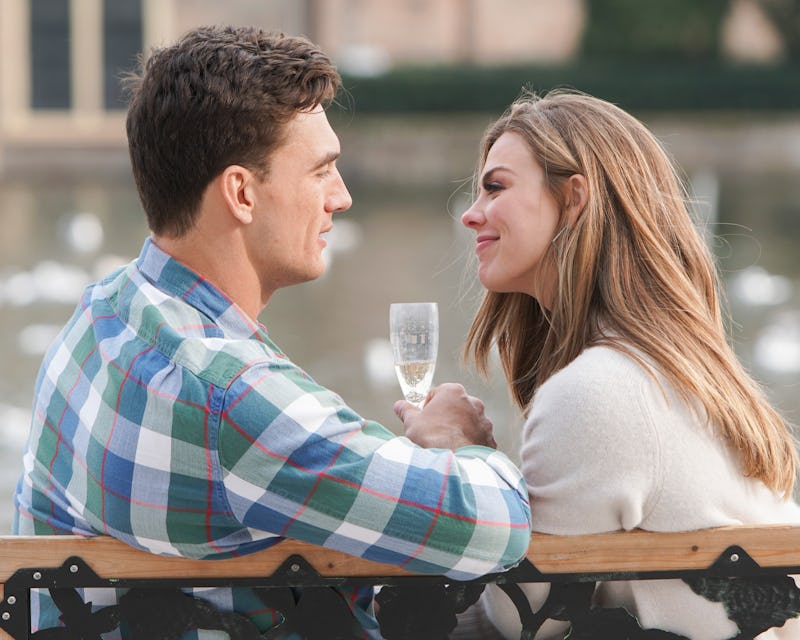 Mark Bourdillon/ABC
Tyler C. is already a Bachelor Nation favorite, but once you see these videos of Tyler C. dancing on The Bachelorette you will fall even more in love with him. And hopefully there are more to come as the series moves into Week 9 and the hometown dates. The former football player is a clear audience favorite, with many fans clamoring for him to be the next Bachelor if Hannah doesn't choose him. And how could she not? Not only is he charming and handsome, but he's come to her defense on Twitter and gave her that mushy speech about football. Plus, our boy can cut a rug.
Audiences should have been tipped off that busting moves would be a central part of his personality when they read the general contractor's bio. "Tyler LOVES to dance," it read. "He says his friends get embarrassed by how intense he gets on the dance floor, but he doesn't care." Fortunately, there's still time left in the season for the football wunderkind to bust some more moves — if things go well down in Jupiter, Florida, that is.
Here are some of his best dances from before and during The Bachelorette that have been caught on camera.