Viola Davis Sets An Oscar Nomination Record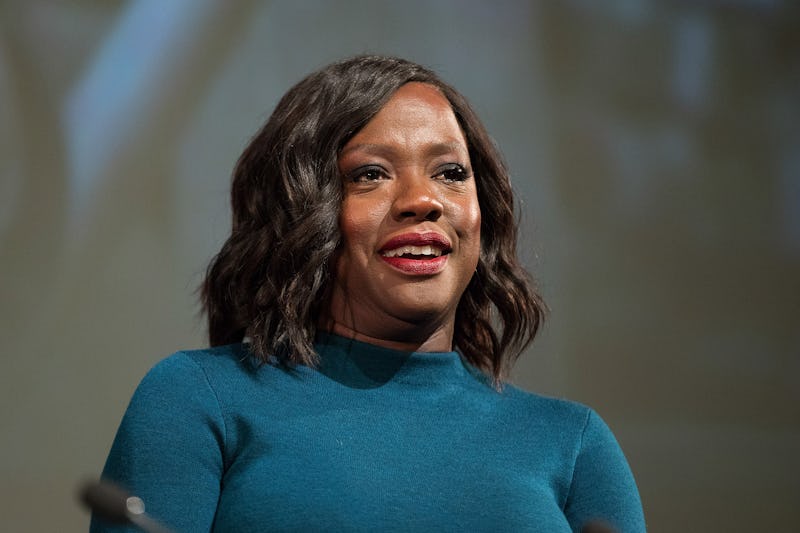 Tim P. Whitby/Getty Images Entertainment/Getty Images
There is no doubt that Viola Davis is a star. And not just a "Oh, yeah I see her on TV and movies from time to time like Halley's Comet." Davis is the sun — the biggest star — whose mere presence is blinding, whose aura radiates like beams, whose acting abilities far surpass the average thespian who dares to enter her orbit. That's why it comes as no surprise that Davis just broke an Oscars record by nabbing her third Academy Award nomination, this one for Best Supporting Actress thanks to her dynamic role as Rose Maxson in the film adaption of the August Wilson play Fences. This is the most Oscar nominations for a black woman ever. She was nominated for Best Actress in 2012 for The Help and Best Supporting Actress back in 2009 for Doubt. However, as a die-hard fan of the Juilliard graduate's work, I found this extraordinary news of Davis' record-breaking nominations to be somewhat of an insult.
She's taken her wig and makeup off on screen. She's worn her natural hair on the red carpet. She's made us cry, laugh, and reminded us that we are "smart, kind, and important" yet I see her iconic shady head-shaking GIF from How to Get Away with Murder more times than I see her and other actors of color actually being rewarded at award shows for their roles. Instead, they're caught in an abysmal black hole of playing catch up.
You can't tell me knowing that Tracee Ellis Ross was the first black woman in 35 years to win the Golden Globe for Best Actress in a Television Series — Musical or Comedy doesn't make you cringe. When Ross' name was announced earlier this month as the winner, my mother and I literally both screamed in jubilation. Something! Finally! Not just for her but for US! That's what I mean by insulting.
Now, I'm not going into some diatribe about #OscarsSoWhite or rehash why the infamous clapback of "Well, Viola should just be thankful to simply be nominated," is harmful, hurtful, and just plain contradictory to what is happening here. To put it quite bluntly, this record is what comedian Chris Rock would refer to as "white progress." In an interview with Vulture Rock said, "So, to say Obama is progress is saying that he's the first black person that is qualified to be president. That's not black progress. That's white progress. There's been black people qualified to be president for hundreds of years."
Let me put it to you this way, prior to Davis receiving this nod, she was tied with Whoopi Goldberg for the most Oscar nominations for a black actress with a whopping two. Now compare that to Meryl Streep, who is being lauded for her beating her own record with a record 20 Oscar nominations — the most for any actor male or female period. It's absurd to know that a black woman will likely not be able to accomplish such a magnificent task in my lifetime. What I know for sure is that I will be waiting with bated breath for Davis' next big moment and hope it doesn't take another few years for her comet to pass us by.