Tom Hanks Wasn't Nominated For A Best Actor Oscar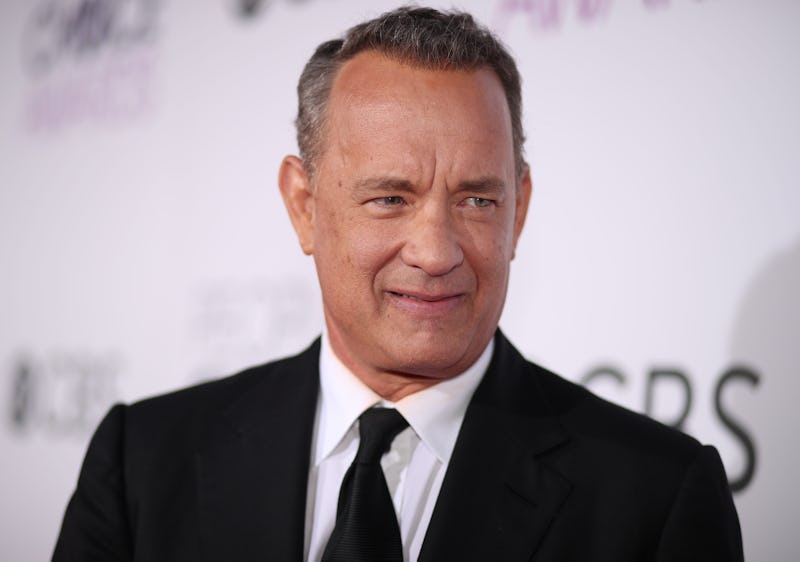 Christopher Polk/Getty Images Entertainment/Getty Images
The 2017 Oscar nominations on Tuesday contained so many surprises, and it's always fun to see our favorite actors honored and celebrated. While the Actor In A Leading Role category featured some amazing people, like Denzel Washington and Ryan Gosling, it's impossible to highlight all of the best movies and performances of the past year. And notably missing from the Best Actor category was Tom Hanks. The actor's performance in Clint Eastwood's Sully was completely emotive, and it's surprising that he didn't get nominated. So was Tom Hanks snubbed by the Oscars? It definitely feels as though he should've been on the list of nominees.
In Sully, Hanks played the title role of US Airways pilot Captain Chesley Sullenberger, who famously landed a plane on the Hudson River in 2009. The plane's engines were hit by a flock of birds only three minutes into the flight, which could've very easily ended in disaster if it weren't for the quick actions of the Captain and his crew. The movie told the story of Sully's life post-flight, and the investigation that ensued regarding his emergency landing. Hanks conveyed the impossible position Sully was placed into, the stress that came from being thrown into the media spotlight following a terrifying incident, and the impeccable way in which the Captain handled his job.
But, rather than being a personal snub, Sully didn't get many nominations over all, meaning that it's the movie that isn't in favor with Oscar voters, not Hanks. In fact, the only nomination Eastwood's movie received at the Oscars was in the Sound Editing category.
Sully hasn't picked up any major awards or nominations in 2017 so far, and the most impressive accolade that Hanks has received for his lead role is winning Favorite Dramatic Movie Actor at the People's Choice Awards. While Hanks gave a great performance in Sully, David S. Pumpkins is arguably the actor's greatest role of 2016.
Hanks already has two Best Actor Oscars, for his roles in 1993's Philadelphia, and 1994's Forrest Gump. He's been nominated in the category five times in total, and, despite not being nominated in 2017, the actor is sure to wow us again in the future.