Wayne Brady Is Going To Shine In 'Hamilton'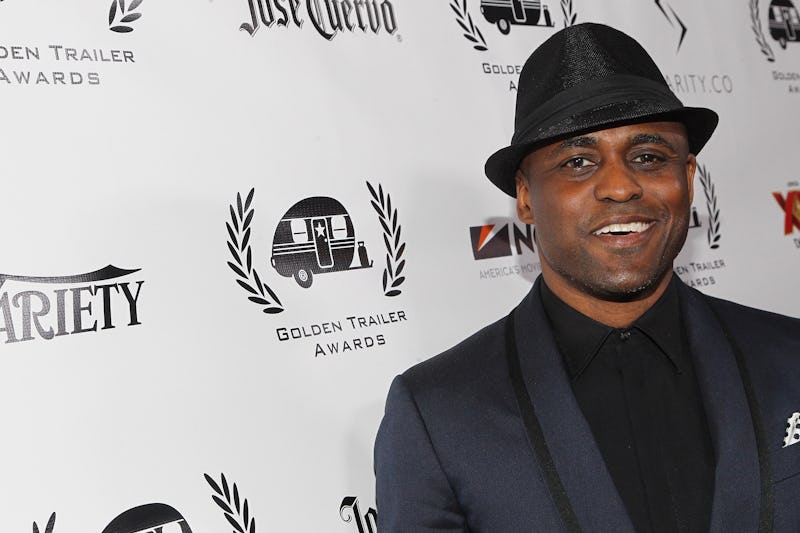 Tommaso Boddi/Getty Images Entertainment/Getty Images
It didn't even seem like something was missing from Hamilton until something really special got added — more specifically a new member to the Chicago cast. According to The Hollywood Reporter, Wayne Brady will star in Hamilton in Chicago in Chicago and now the world seems to make more sense. The Hollywood Reporter reported that Brady will be taking the role of Aaron Burr in the Chicago company's Hamilton starting on Jan. 17. It's honestly difficult to think of a better role for the Let's Make a Deal host with the velvety singing voice of an angel.
Brady will be replacing Joshua Henry, a two-time Tony nominee who has been performing as Burr in Chicago's Hamilton since fall of 2016. Now, the talented actor will be reprising his role in the national touring company, which will begin March 2017 in San Francisco. Certainly Chicago is sad to see Henry go, but Wayne Brady, with his masterful comedic timing and powerful but subtle presence is definitely the perfect replacement.
Brady is more traditionally a television personality, having appeared on the TV improv series Whose Line Is It Anyway? as well as appearing in several series including the sitcom How I Met Your Mother and the parody reality series Real Husbands of Hollywood. But that doesn't mean he won't dazzle on the stage. It is however, pretty interesting, as Time Out Chicago pointed out that Brady is probably the first Hamilton actor in its two years and three companies who is better known for television and film work rather than his on-stage work.
But Brady does have his own theatrical credits under his belt. In the past, the actor has starred in the Broadway productions of Chicago and Kinky Boots as smarmy lawyer Billy Flynn and the enigmatic drag queen Lola, respectively. There's no doubt that he will crush this new role just as he wows in everything else he's ever done. Man, what a talented guy.
Brady will be taking on the role of Burr from Jan. 17 through April 9 at The Private Bank Theatre in Chicago — and from then on, who knows? The actor's got a lot a talent and a lot of people who want to see it. Though, according to The Hollywood Reporter, he will be returning later on in the year for the eighth season as the host of CBS' Let's Make a Deal and also the fifth season of The CW's Whose Line is it Anyway revival. So luckily, there's still going to be an onscreen place for us to get a glimpse of that exuberant smile.
Whether you live in Chicago or not, can make the trip to see Hamilton or not, it's still pretty exciting that Brady grabbed such a great role. I'm not trying to get too ahead of myself, but if there so happened to be a silver screen adaption of the popular musical, wouldn't Brady be the perfect onscreen Aaron Burr? I think so.