Don't Give Up Hope About A 'Sister, Sister' Revival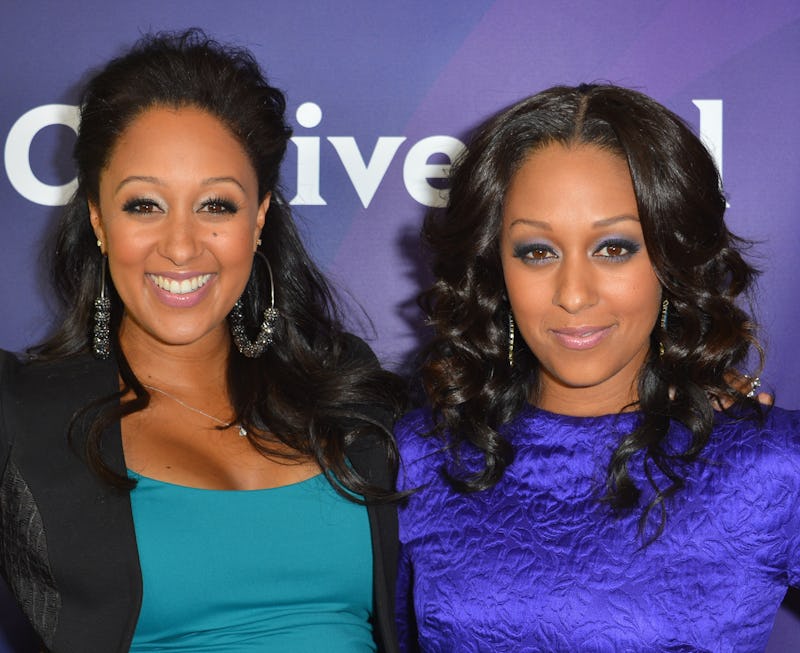 Alberto E. Rodriguez/Getty Images Entertainment/Getty Images
Tia Mowry is giving fans a major reason to reminisce, as she revealed that a Sister, Sister revival may be in the works. Not only that, but she gave behind-the-scenes details about the '90s show that will make you love it even more. In a recent interview with Nylon, Mowry explained that her real life was a lot like that of her on-screen persona, Tia Landry. The now-married mother detailed exactly how art imitated life for her and twin sister's eponymous characters on the show. Mowry explained,
"A lot of people might not know this, but every year at the beginning of the season, me and my sister would sit down with the producers and tell them what's going on with our lives in real life, and they would turn those into stories."
Tia and Tamera always seemed to have genuine spirits both on and off screen, and this news just makes the series feel even more authentic. That genuineness and the coming-of-age antics of Tia and Tamera's adolescent years are things that, in some ways, seem to be missing from the current TV landscape. The next generation could probably benefit from having more shows like Sister, Sister at their fingertips.
During her chat with Nylon, the actor offered a bit of her own throwback nostalgia for the '90 sitcom, reflecting on some of her favorite celeb guests that have appeared on the series such as the late Brittany Murphy, Kobe Bryant, Gabrielle Union and Taraji P. Henson, long before they reached the heights of stardom. Maybe bringing back the show could include cameos from these previous guests.
While this whole trip down memory lane has me hoping that the reboot will come to fruition more than ever, I'm afraid to get too excited because Mowry also revealed that the road to revival has been a bit difficult. The Twitches star candidly shared some of the challenges that she and Tamera have faced trying to get the Sister, Sister reboot underway. She explained,
"We're looking, right now, for a producer and a writer, someone who can kind of be a leader of the pack in regards to running the show. I thought people would kind of be jumping on it, but it's a lot harder than my sister and I thought it would be. Everything in my career has always been a challenge."
Just like Mowry, I really can't understand where the problem lies. There are reboots popping up just about everywhere you turn these days. At least she shared the good news that the entire cast is on-board, so as soon as they get the proper support, things could prove to move along rather quickly. "It's not dead in any kind of way," she told Nylon.
I guess we'll all just have to wait and see what happens, although the Cooking Channel personality and entrepreneur did offer this glimmer of hope:
"We're moving forward, we're taking those strides. They're slow strides, but we're pushing as hard as we can to make people happy and make our fans happy."
Needless to say, I'll definitely be keeping my fingers crossed.