Carrie Fisher & Debbie Reynolds Worked On One Film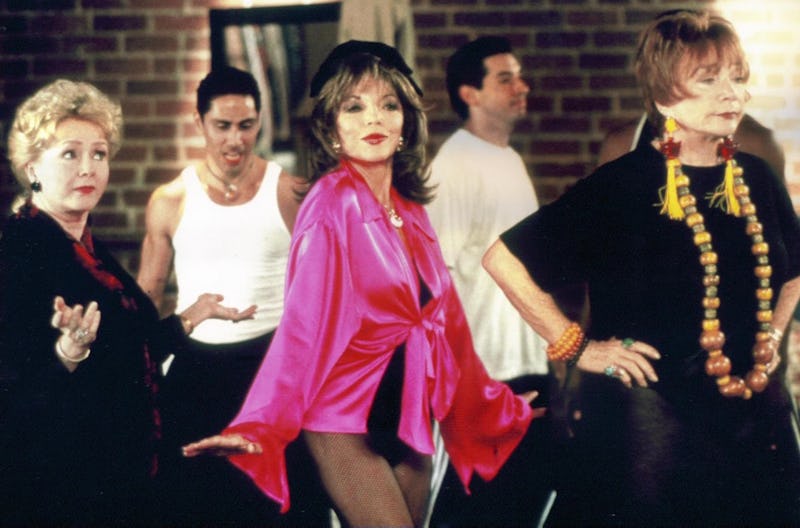 Sony Pictures Television
The worst has happened, just when we were hoping 2016 was done being horrible. According to AP, Debbie Reynolds passed away after being rushed to the hospital following an alleged stroke in her son Todd Fisher's home. She was 84 years old, and her death comes only a day after her daughter Carrie Fisher died after also being rushed to the hospital. The relationship between the two actresses has been subject to a lot of attention for many years, and, especially with their deaths coming so tragically close together, fans might be wondering if Fisher and Reynolds were ever in a movie together. As it turns out, the two did work on one film together, although they didn't actually appear in it together.
No, I'm not talking about the upcoming documentary Bright Lights: Starring Carrie Fisher & Debbie Reynolds, slated to air on HBO in March 2017. I'm talking about These Old Broads, a television film written by Fisher that starred Reynolds and other acting legends like Elizabeth Taylor, Joan Collins, and Shirley MacLaine. According to the movie's IMDB profile, the film is about,
After a re-release of their 60's film hit "Boy Crazy" becomes a smash, three actresses (Piper Grayson, Kate Westburn and Addie Holden) reunite for a reunion show, with help from Kate Westburn's son and their manager, Beryl Mason. The problem? The three actresses and their manager all loathe each other.
Reynolds starred as Piper Grayson in the film that was directed by Matthew Diamond. In a December 2016 Variety article, Diamond described the film as "a love letter to her mother, Elizabeth, Shirley, and Joan." He continued on to say that it was "also [an] inside joke that everybody in the world was in on. That it could exist on both of those levels at once was extraordinary and reflective of Carrie."
According to him, Reynolds was incredibly proud of the project and of Fisher in particular, and her talent as a writer. As if you needed more reasons to be unable to watch this film without sobbing. "They said the world wasn't ready for old ladies," Reynolds said on Good Morning America in February. "Well, we're not old ladies, we're interesting, fabulous broads."
The fact that this project was written essentially as a starring vehicle for her by her own daughter makes it even more poignant. So, yes, I would encourage one and all to watch the upcoming documentary starring both Reynolds and Fisher, but if you want to see a different kind of love letter to their bond as mother and daughter, then These Old Broads is a great place to start.