7 Signs You're Not Being Yourself During Sex, According To Experts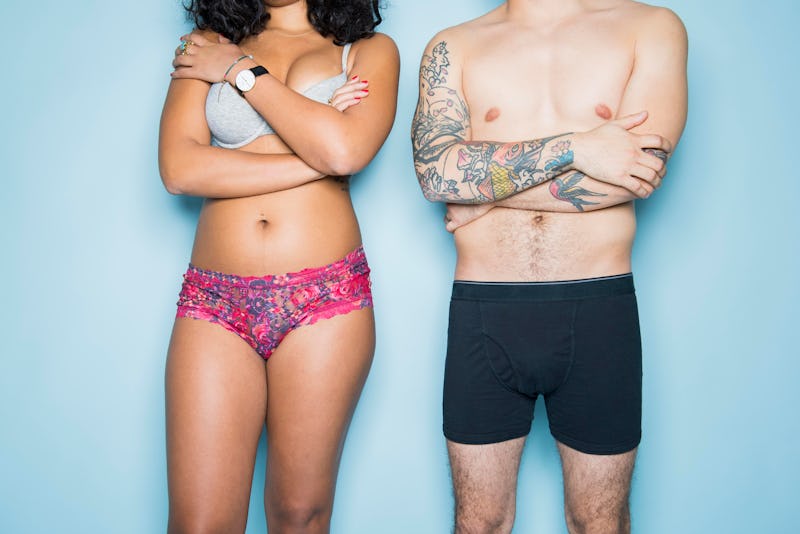 BDG Media, Inc.
We're always told to look for partners we can be ourselves with. But it's not always clear what it means to be yourself in the bedroom. After all, due to our culture's silence and shame around sex, many of us don't even get to figure out who our true sexual selves are. It's worthwhile, though. Once you figure out who you really are sexually, you also have the opportunity to share that with your partner, which can make your relationship all the more intimate, not to mention hot.
"Don't worry if your bedroom personality differs from your day-to-day personality," Astroglide's Resident Sexologist Dr. Jess O'Reilly tells Bustle. "Sex can be a form of escape from reality, so you may find that you like to play a different role in the bedroom than you do in the boardroom. If, however, you or your partner are concerned that you're not being yourself in bed, you may want to ask yourself what is holding you back. Sex is one of the most vulnerable ways in which we interact with our partners, so it's not uncommon to approach sex with increased self-consciousness."
Here are some signs you may not be acting like your true self in the bedroom.