7 Signs Of A Magnesium Deficiency That Experts Want You To Know About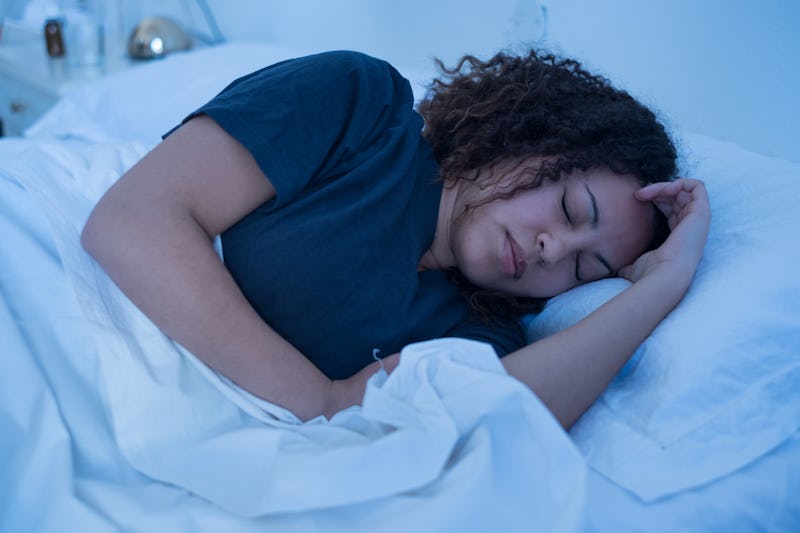 Shutterstock
While you might think about whether you're eating enough protein or getting enough iron, you probably don't spend too much time wondering if you have a magnesium deficiency. But surprisingly, not getting enough magnesium can affect your mental and physical health in a number of ways, according to experts.
"Magnesium is the second most abundant mineral inside our cells, which helps explain its significance in our physical and mental health," Stephanie Paver, MS, RD, CSO, CNSC, an integrative functional registered dietician, tells Bustle. "The majority of magnesium is housed in bone, followed by muscle," she says. While you might assume that the foods you eat are giving you all of the magnesium your body needs, that's not necessarily the case.
"Most people don't get enough magnesium, and it can be difficult to meet the daily requirement of magnesium through diet alone," Paver says. You need between 310 to 420 milligrams daily, depending on your individual needs. If your doctor determines that it's hard for you to get enough magnesium on a daily basis through your food alone, they might suggest that that you take a daily supplement of magnesium citrate orglycinate, as long as you don't have kidney problems.
Here are some ways that a magnesium deficiency can affect your health, according to experts.