6 Things Astrologers Want You To Know Before You Get Your Birth Chart Read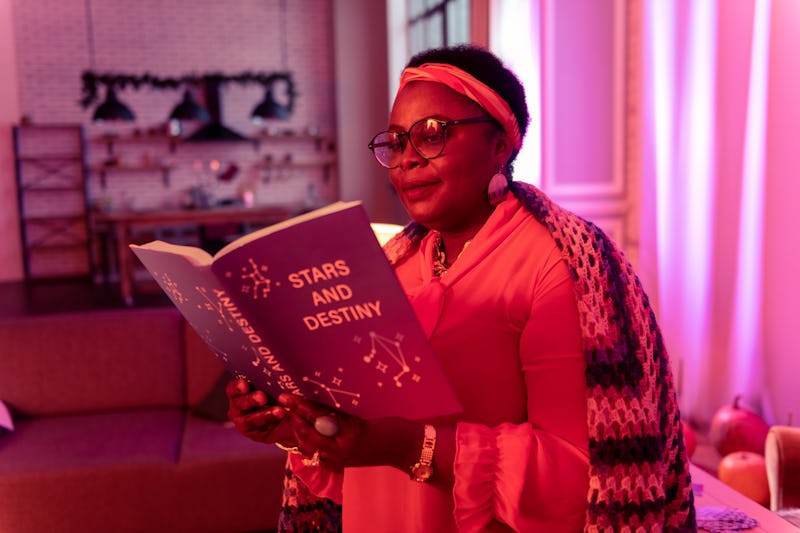 Shutterstock
You've decided it's time. Perhaps you are at a crossroads in your life. Maybe you want to get a little more insight into your personality or some guidance on which direction you should take your life next. You want to get your chart read by a professional astrologer. Figuring out how to approach your first birth chart reading — which is, BTW, where all the planets and stars were when you popped onto Earth — doesn't have to be intimidating, even if you are very new to astrology. You can simply go in with a few things in mind to get the most out of your time.
That said, it is true that the language of astrology can be complex and confusing the first time you hear it, astrologer Elisa Robyn, PhD, who is based out of Colorado, tells Bustle. So do not be afraid to ask for the simplest version of what the astrologer might be telling you about yourself.
"You do not have to understand every astrological concept, but you do need to understand how the session will answer your questions and help your life," Robyn says. And be ready to ask questions about anything that does not make sense or is confusing, Robyn says.
Another important thing to consider? Robyn says you should go in knowing that the astrologer is not giving you a psychic reading. What it is really about is understanding yourself on a deeper level.
"A good astrologer can help you understand why you make some of the choices you make, and to find your meaning and purpose," Robyn says.
Below, look at some suggestions for how to approach your very first chart reading.