Amal & George Clooney's Twins Are Named...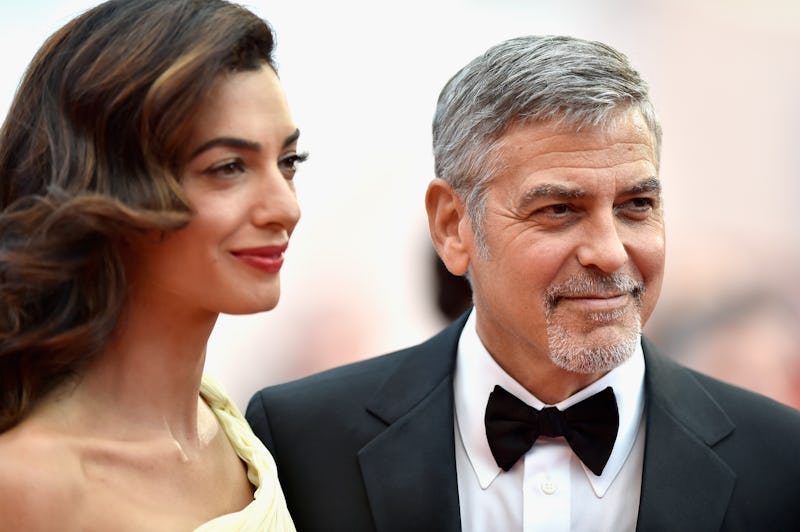 Pascal Le Segretain/Getty Images Entertainment/Getty Images
The time is finally here. Amal and George Clooney have welcomed their twins into the world and given fans two more reasons to think this family is the best. But now that we know the babies are here there are certain questions that need to be answered. For instance: What did Amal and George Clooney name their twins? Fortunately, these first time parents didn't keep us waiting on the answer to that question — in fact, it came right along with the birth announcement.
It's official: the Clooneys now have both a daughter and a son, and their names are Ella and Alexander. Leave it to these two to choose two incredibly classy names for what I assume will be two incredibly classy babies.
According to USA Today, the statement said:
This morning Amal and George welcomed Ella and Alexander Clooney into their lives. Ella, Alexander and Amal are all healthy, happy and doing fine. George is sedated and should recover in a few days.
Unfortunately, if they have middle names, those are yet to be made public, and so far, photos of the little ones are still under wraps. But being that Amal gave birth less than 24 hours ago, we can let that one slide.
Even though we now know their names and birthdays, I still have so many questions about these little ones, and hopefully, more details are on the way. George and Amal have always been pretty private people, but I wouldn't be surprised if he dropped a few tidbits in an interview or two... like what happens when they meet Uncle Matt Damon for the first time.
If you need me, I'll be refreshing Twitter, waiting for the first photo of the twins to surface. With parents like that, you know they've inherited some seriously good looking, world saving genes.