What Craving These 9 Common Foods Can Tell You About Your Health, According To Experts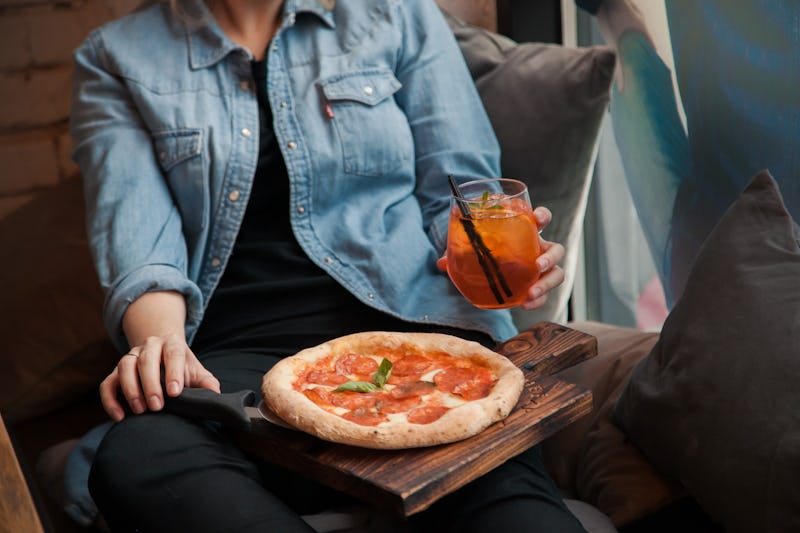 Shutterstock
If you happen to be struck by a craving for a certain food, you likely react by going out and getting that food. And enjoying it, as you should. But since some cravings can be the body's way of communicating what it needs, it may be a good idea to pay closer attention.
Of course, sometimes you just want a slice of pizza, and it really is as simple as that. "Food cravings can also be associated with emotions or past experiences with a particular food," Brooke Fredrickson, a registered dietician nutritionist, tells Bustle. If you tend to have a particular craving when you're lonely or sad, for example, it's probably not due to a physical health concern but more related to your emotions, she says. And that may be a sign to check in and make sure you're taking good care of yourself.
Other times, food cravings can be a sign of something more, such as a nutritional deficiency or another underlying health concern. "Cravings typically come from nutrient deficiencies if we aren't eating a balanced enough diet," Emily Tills, MS, RDN, CDN, a registered dietitian and nutrition coach, tells Bustle. And when that's the case, you may need to include more varied foods into your meals to make sure you're covering all your bases.
If you notice any of the cravings listed below — especially if they don't go away — consider the interesting reasons why you might be having them, and don't hesitate to reach out to a doctor for their opinion.