How Criticism From Teresa Halbach's Family Affected 'Making A Murderer' Part 2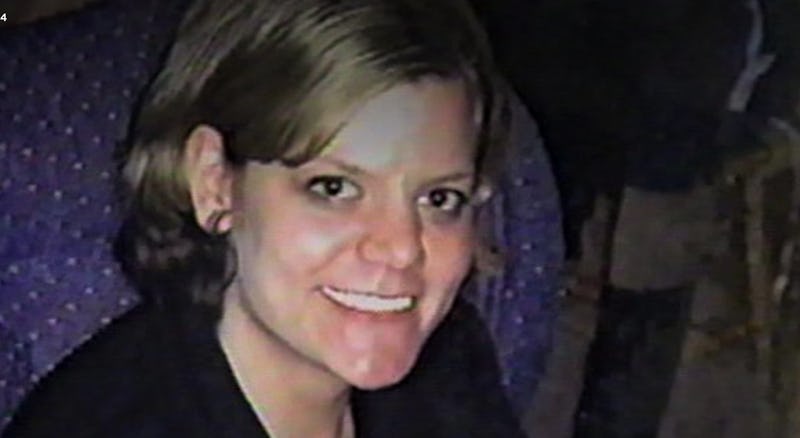 Netflix
When Making A Murderer returns Oct. 19, Teresa Halbach's family will once again have to relive her death. They didn't participate in the first part of the docuseries, and criticized it heavily in the press. But now, after three years and several new developments, has their opinion changed? What does Halbach's family think of Making a Murderer Part 2? Bustle reached out to Mike Halbach for comment, but did not hear back at the time of publication.
Halbach's family has yet to speak publicly about Part 2 of the series, but a college friend of Halbach's, who asked not to be identified, told People in 2016 that she doesn't plan to watch it. "I probably never will. I'd like to remember Teresa the way I remember her, and I don't know what's in the documentary," she said. However, she did note that she hopes the next batch of episodes will focus more on who Halbach was. "Maybe the second season, I'll be hopeful that there'll be more perspective from her family," she continued.
As reported by the Green Bay Press Gazette, Halbach, then 25, went missing in 2005 after visiting Steven Avery's auto salvage yard in northwestern Manitowoc County to photograph a car. Her remains were later found on the property, and Avery and his nephew, Brendan Dassey, were eventually convicted for her murder and sentenced to life in prison. Both men have firmly maintained their innocence.
Making A Murderer featured allegations from Avery and his defense team that police framed him for Halbach's death. The Manitowoc County sheriff's department, however, has repeatedly refuted those claims, and Sheriff Robert Hermann told Bustle he was no longer "discussing or making any further comments related to this case."
Halbach's family has similarly taken issue with the show's presentation of the case. "It is so very one-sided ... I can see where people are getting their opinion, but they are only getting one side of the story," Halbach's cousin-in-law, Jeremy Fournier, told People in 2016.
Other family members agreed. "I was very upset, but I know the right people know the truth," Halbach's aunt, Kay Giordana, also told People. "Everybody has their own side of a story. That is the Avery family's side of the story. I wouldn't expect it to be different."
Halbach's immediate family has remained silent about Making A Murderer, aside from a statement, per ABC News affiliate WQOW, that they released just before the series premiered in 2015:
"Having just passed the 10-year anniversary of the death of our daughter and sister, Teresa, we are saddened to learn that individuals and corporations continue to create entertainment and to seek profit from our loss. We continue to hope that the story of Teresa's life brings goodness to the world."
When it came to crafting Part 2, Making A Murderer filmmakers Moira Demos and Laura Ricciardi told reporters that they did try to explore more of Halbach's life.
"It was clear that the people who knew and loved Teresa wanted to focus on the life that she lived rather than the grief that they felt or the loss that they experienced," Ricciardi said, according to The Post-Crescent. She also said one of Halbach's college friends participated in a "very thoughtful" interview for Part 2, which allowed them to delve deeper into who Halbach was.
"We cannot control who decides to accept [the invitation to participate] and who doesn't," Demos added. "So our message was the same: Our job is when somebody sits down with us and trusts and shares their experience, to represent that experience accurately, so that is what we did with Part 1 and that is what we did with Part 2."
Hopefully, a larger emphasis on Halbach's life will help to remind viewers that amid all the true crime intrigue, there is still a family grieving.