What Fans Need To See On Jax & Brittany's New Show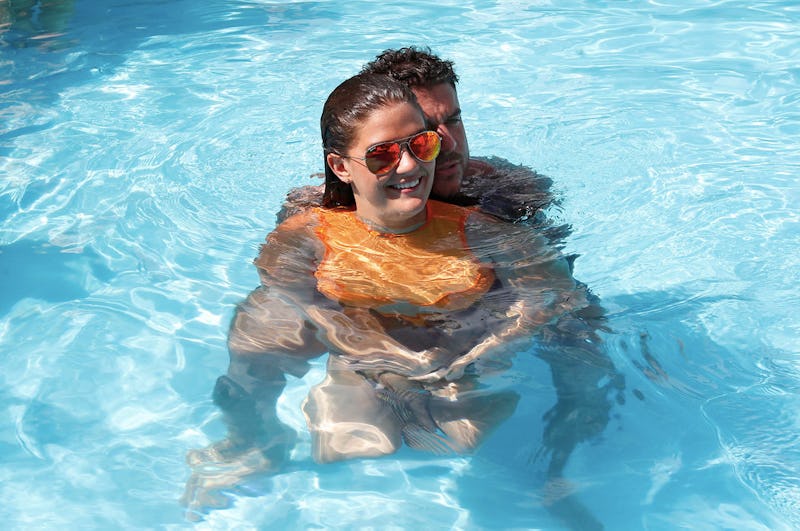 Tyler Kaufman/Bravo
I'm not really sure what to expect from Jax Taylor and Brittany Cartwright's Vanderpump Rules spinoff, but I'm definitely down to watch it. (I'm thinking it might be a Simple Life reboot with a romantic element?) But even not knowing exactly what we're going to get, I know a few things viewers need to see on Jax & Brittany Take Kentucky.
On Vanderpump Rules, Brittany provides some sweet comic relief, but now I'm so curious about what we will see when the spotlight is shining on her. It has also been a long time since Jax has been front and center. The first few seasons of Vanderpump Rules were all about Jax and Stassi Schroeder, but lately he has just been there to throw shade and fill us in on his plastic surgery recovery.
I'm so here for this spinoff, though. I'm really rooting for Jax and Brittany to have the next Vanderpump Rules wedding special. Maybe I'm jumping ahead a little bit here, but I think having a TV show together is a pretty serious step to take.
I wish that Vanderpump Rules was on all year long, but thankfully we have this show with Jax and Brittany to tide us over until it does return. Here's what I'm hoping we get.
1. A Sandwich Made By Jax
Jax complained all during the reason of Pump Rules about wanting a turkey sandwich from Brittany. I would love to see Jax end up being the one to actually put together a sandwich for his lady.
2. A Chance To Know Brittany's Family
We already got to meet Brittany's mom, Sherry Cartwright, when she awkwardly showed up for Jax's birthday roast on Vanderpump Rules, but I would love to learn more about Brittany's family.
3. An Apology (Or Two) From Jax
Has Jax ever apologized to Brittany for anything? Not that I can recall. He had that tearful apology to Stassi during the New Orleans trip, but Brittany never gets an "I'm Sorry."
4. A Struggle With Farm Work
This is pretty much a given. I'm sure there will be plenty of funny montages with Jax complaining while attempting to do farm work.
5. A Bunch Of Quotable Moments From Brittany
Brittany has to be the cutest person in reality TV history. I can't wait to see what hilarious things she says when she gets way more screen time.
6. A Marriage Proposal
This is how I want the season to end. I want to see Jax and Brittany get engaged so we can get a big wedding on Vanderpump Rules.
I cannot wait for this show to premiere and I hope that it's everything I've dreamed it would be.