Ben Z. Has Come A Long Way Since 'The Bachelorette' In 2015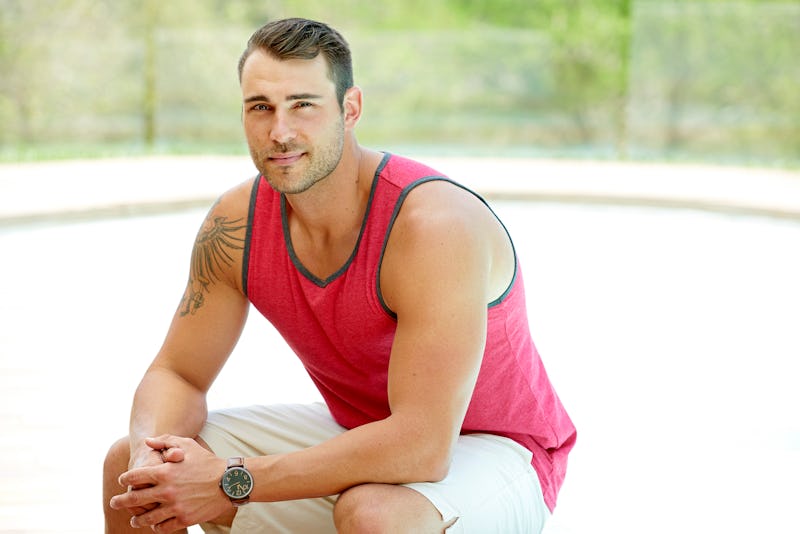 ABC/Bob D'Amico
After Kaitlyn Bristowe's season of The Bachelorette, two fan favorites emerged among the suitors to potentially be the next Bachelor: Ben Zorn and Ben Higgins. Bachelor Nation was divided in a tale of two Bens. Ultimately, Higgins won out and Zorn focused on his fitness career. Zorn will make his TV return this summer on Bachelor In Paradise, where he will be searching for TV love on the beaches of Mexico. But, for fans who may not remember all the way back then, what happened to Ben Zorn on Kaitlyn's Bachelorette season?
Some contestants come into The Bachelorette with razzle dazzle and bold moves. Zorn appeared to be a much more patient Bachelorette suitor; he moved slowly and chose his words carefully when he opened up about his family history and reasons for being on the show. Zorn waited until the third week to sit down with Kaitlyn and talk to her about some of the rougher parts of his past. The personal trainer from San José gradually opened up to reveal that he lost his mom at and early age and that informed much of his approach in love.
It's been awhile since Kaitlyn's season of The Bachelorette in 2015, and while many fans loved Zorn, here's a little refresher before we head into Paradise.
He Had Quieter Beginnings
The first few episodes of The Bachelorette tend to feature the more colorful personalities. Zorn had a quieter start to the show. He certainly had his sweet moments, like when he won an early group date rose after talking about loving to cook and BBQ — but he mostly flew under the radar.
Then Came The Scary Date
Usually, the suitor is in the dark about the date, while the lead knows what will happen. On Zorn's first date, the date card was signed "Chris Harrison" instead of "Kaitlyn," meaning Kaitlyn would also be surprised by the date. Producers set up Zorn and Kaitlyn to go to an escape room, solving puzzles in order to get out of the creepily decorated space. This first date brought them closer together, solidifying a strong connection going forward. The date even featured Zorn protecting Kaitlyn from her biggest fear: birds!
He Has An Emotional Past
A large part of Zorn's story during Kaitlyn's season was the death of his mother at a young age and how that affected him. Zorn lost his mother at 14 and opened up to Kaitlyn about it throughout the season, getting especially emotional on a date that took place in a funeral home.
In his intro video for the show, Zorn spoke about his mother and her death saying,
"My mom passed away when I was 14. She was the most amazing mom I could have asked for. I think about her all the time, it's like it happened yesterday. I don't think it'll ever get easier. There are so many milestones that I feel like she wasn't able to be there and that was really tough on me. Each and every day I try my best to make sure she's looking down on me and proud of me. My mom told me never to settle until I felt like that person was truly the one. And I've definitely taken that to heart."
Then Came His Elimination
There were two clear frontrunners Kailtyn's season, Shawn Booth and Nick Viall, and the other suitors always seemed much farther behind. Zorn was eliminated Week 6, and he left Ireland gracefully. Kaitlyn had no negative words for her former suitor, things just didn't work out. At the Men Tell All, he appeared sad about his exit but again didn't insult Kaitlyn or her decisions.
He's Been Busy Post-Show
Zorn got really ripped after the show. While he was always in decent shape, he stepped things into overdrive post-breakup. It's safe to say Zorn will likely be shirtless all summer on your TV in Paradise.