The Truth About Kiosk Kieth's 'I'm A Celeb' Departure' Is Actually Really Serious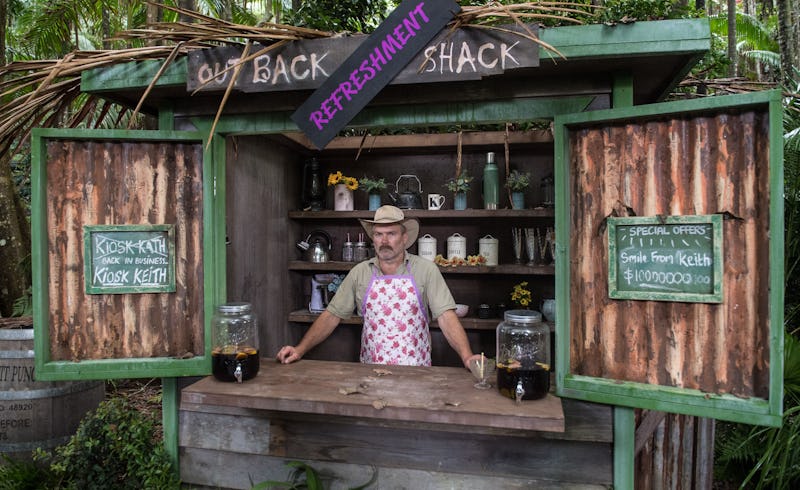 James Gourley/ITV/Shutterstock
Well, for a show that hasn't even premiered yet, there has seemingly been a lot of drams in the jungle thus far. And guys, this years drama is somewhat unprecedented on I'm A Celebrity Get Me Out Of Here. Yes, it seems for the first time ever they are having a lot of shake ups in the actual crew, not the usual sort of cold footed contestants. But regarding a recent announcement, fans are wondering what happened to Kiosk Keith? The fan, and in fact contestant favourite is not set to return this season.
Well, basically Keith, who's real name is actually Raymond Grant has not been asked to reprise the role which he has played since 2013. I know, I am also low key shocked his name isn't actually Keith. It was reported in The Sun that basically Keith wasn't behaving professionally on set. Seemingly he turned up to work under the influence of alcohol several times. Not that being drunk isn't enough to get fired but apparently the final straw was when he allegedly acted inappropriately with a female colleague. She bravely reported the incident, as is her absolute right, and the bosses at ITV made the correct decision in dismissing him straight away.
But what was his role? Well, Grant was actually originally a labourer for the show, and the role was in addition to his other work. The Kiosk Keith character stands silently and low key grumpily in a kiosk that has luxury items, which contestants are eligible to get if they win the "dingo dollar challenge".
If the two contestants are successful, completing the challenge in its entirety, they can potentially get the prize held by Kiosk Keith. But of course, there is a twist. They can only collect the prize from him if their fellow contestants back at camp manage to correctly answer a question over the phone. If they get it right, they get the prize. If they get it wrong, the grumpy Kiosk owner slams the shutters.
OK so hold up, does that mean this whole segment in the show is gone? What about the dingo dollar challenge? They must have spent hours coming up with that name. Fear not y'all, this is showbiz and the show must absolutely go on. Now, instead of Kiosk Keith, we have the imaginatively named Kiosk Kev.
Kev is taking over the hugely important role. The very tall, very tattooed, and very hirsute Kev will absolutely intimidate contestants with his super serious energy. Yikes. This time round Kev has been cast and is in fact a professional actor. Think wouldn't look out of place as a Dothraki onGame Of Thrones vibes. IKR, this guy is going to be a bit of a pin up I reckon. ITV has made it clear that Kev is going to be even scarier than his predecessor. "The celebs from previous series who thought Kiosk Keith was scary won't know how lucky they were - Kiosk Kev is truly terrifying," a spokesperson for the show said in a statement.
With the latest season of I'm A Celeb kicking off this weekend it is great to see that ITV bosses are not standing for inappropriate behaviour on set from the get go.