If You Delete Your Facebook Profile, This Is What Happens To Your Information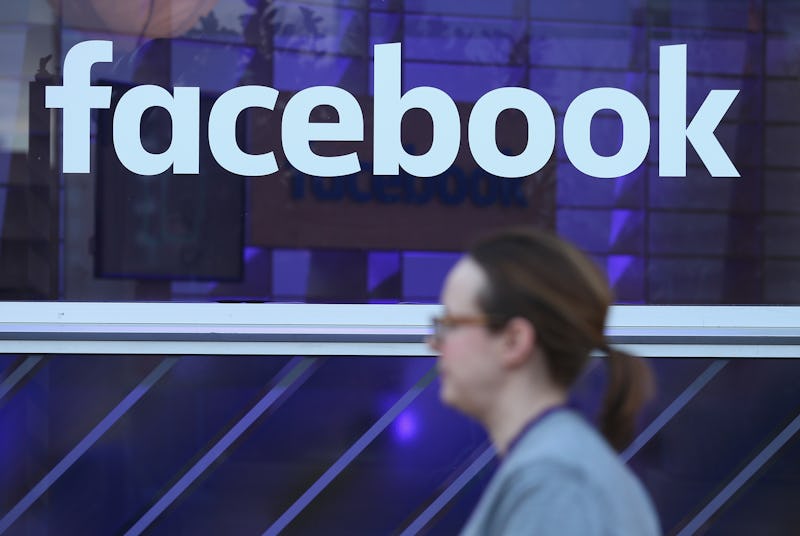 Sean Gallup/Getty Images News/Getty Images
If you've ever considered deleting your Facebook account, you probably found yourself wondering what happens to your Facebook account information when you delete it. Even as Facebook has adjusted their terms of service to make it easier to read, in an effort to put users at ease following questions of user privacy and data collection, privacy policies can be somewhat difficult to navigate — so the question of how long your information takes to actually get deleted when you delete your account is a valid one. However, if you look closely at the site's privacy policy, there are some details about how the company stores information of users who have opted to get rid of their accounts.
There's an important distinction to be made before we go any further, though — and that's the one between deactivating and deleting your Facebook account. It's important that you consider the difference so that you're entirely clear on what's happening with your data in either case. As you can probably guess based on the words alone, deactivating is a less permanent measure that leaves the door ever so slightly open should you ever decide that you really do miss the 'ole FB. According to Facebook Customer Help, "you can deactivate your account temporarily and choose to come back whenever you want." In other words, Facebook hides your profile, but all of your information remains on their servers in the event you want to reactivate your profile.
Because deactivating your Facebook account still technically leaves the account open for business, it's not a great solution for you if the reason you want to stop using the platform is because of data and privacy concerns. As long as you maintain a Facebook account, the tech giant owns and can continue to collect information about you, including basic account details, details about and photos of you shared by other users, networks and connections, payment information, device information, and info from third-party partners and advertisers, according to the Facebook data policy.
If you take the more extreme measure of actually deleting your account, Facebook notes that you won't be able to regain access — at least, not after a short cooling off period during which your cancellation request will be cancelled if you can't resist the urge to try to log in. Don't get comfortable just because that cooling period has passed, though: According to the FB Help Center, it can take as long as 90 days for the site to totally wipe the data of yours that's been stored in their backup systems. Facebook can't proactively access this information once you've begun the deletion process, but technically, it's still in their system for up to 90 days as it's being deleted from their servers.
After those 90 days, though, traces of your former Facebook life will still live on, thanks to your interactions with other Facebook members during the time you did have a profile. Per the Help Center, certain types of user information — such as your Messenger records — aren't actually tied to your account, and friends that you swapped messages with previously might still be able to reference old conversations that you had, despite the fact that you don't actually exist within the Facebook universe anymore.
There's a final note on the Facebook Help Center that refers to what happens to your data when you delete your FB account as well: It says that "copies of some material (example: log records) may remain in our database but are disassociated from personal identifiers." However, it's important to note that, regardless of what they hold on to, Facebook will ultimately destroy any links between that information and you as an individual.
With a few minor exceptions, it does seem that Facebook scrubs their systems of your connection to the data that was once in their system as soon as you decide to say goodbye to them permanently.