Lin-Manuel Miranda Could Be The First To Do This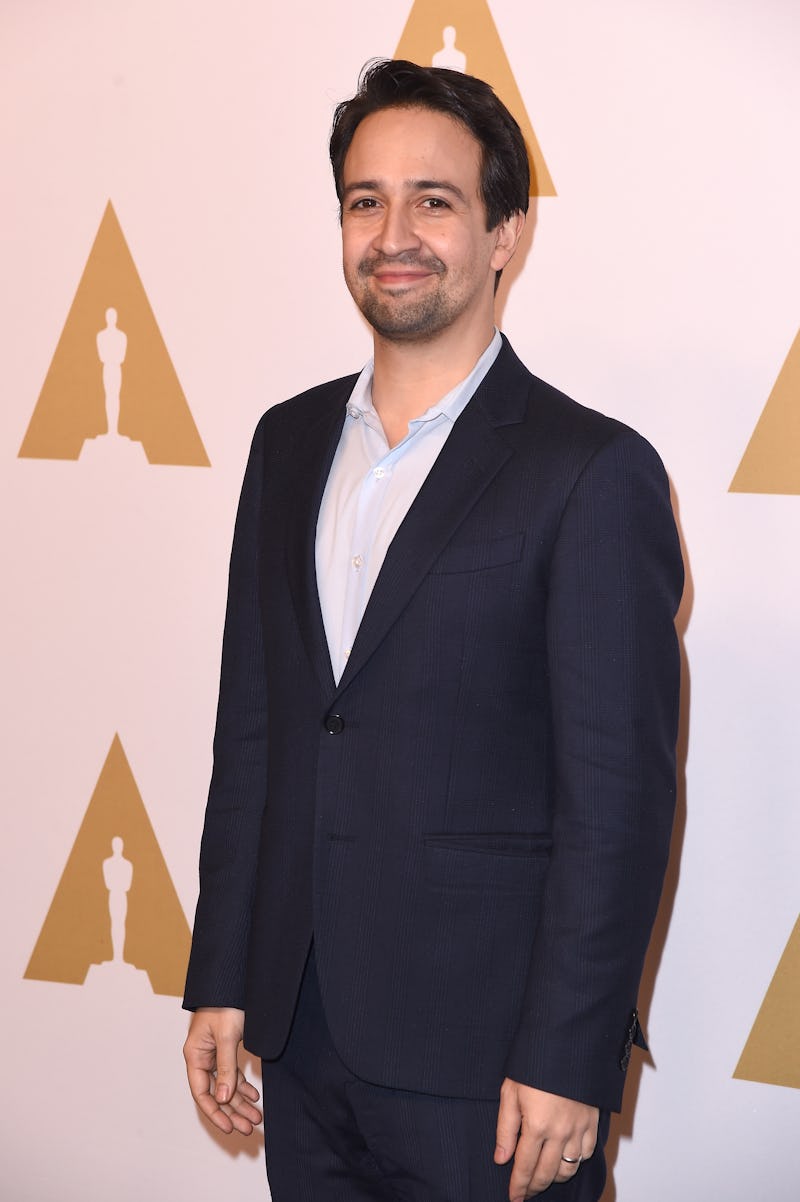 Kevin Winter/Getty Images Entertainment/Getty Images
There's been a fair amount of chatter during the 2017 Oscars season about Lin-Manuel Miranda's nomination for Best Original Song for Moana's "How Far I'll Go." The song is part of Miranda's score for the entire hit Disney film. If he were to win, the celebrated conclusion people are drawing is that Miranda would become an EGOT winner. However, there is a major honor that have never even been obtained before by any person in history that Miranda could net with Moana: the MacPEGOT. Wait, the what?
The Huffington Post broke down the acronym like this:
To recap: Nobody has ever won a MacPEGOT, making Miranda the first potential winner. Additionally, he is within literal arm's length of this insane achievement.
The MacPEGOT is a literal unicorn in the world of awards. Dreamt of by many, spoken about by a fair few, beloved by all, and rarely ever seen in the wild, the MacPEGOT is elusive and magic. The MacPEGOT is the mac-daddy of awards because it is so prestigious, so indicative of the pure talent bursting forth from the recipient. The MacPEGOT has never been caught in the net of those artists most deserving of it; Miranda is sitting right on the perimeter of the MacPEGOT's habitat, an incredibly talented musical tiger ready to pounce. The MacPEGOT will be his one way or another.
But in all seriousness, Miranda is really freaking close to getting the MacPEGOT. All he needs is to secure the award for Best Original song at the 2017 Oscars and that is a very, very real possibility. While La La Land has two songs up for Best Original Song, if you're like me and hoping for Miranda to get that MacPEGOT, then perhaps there's a chance that La La Land's greatness will cancel itself out and leave room for him to win.
You never know — stranger things have happened at the Oscars.