Lin-Manuel Miranda's Oscar Chances Look Good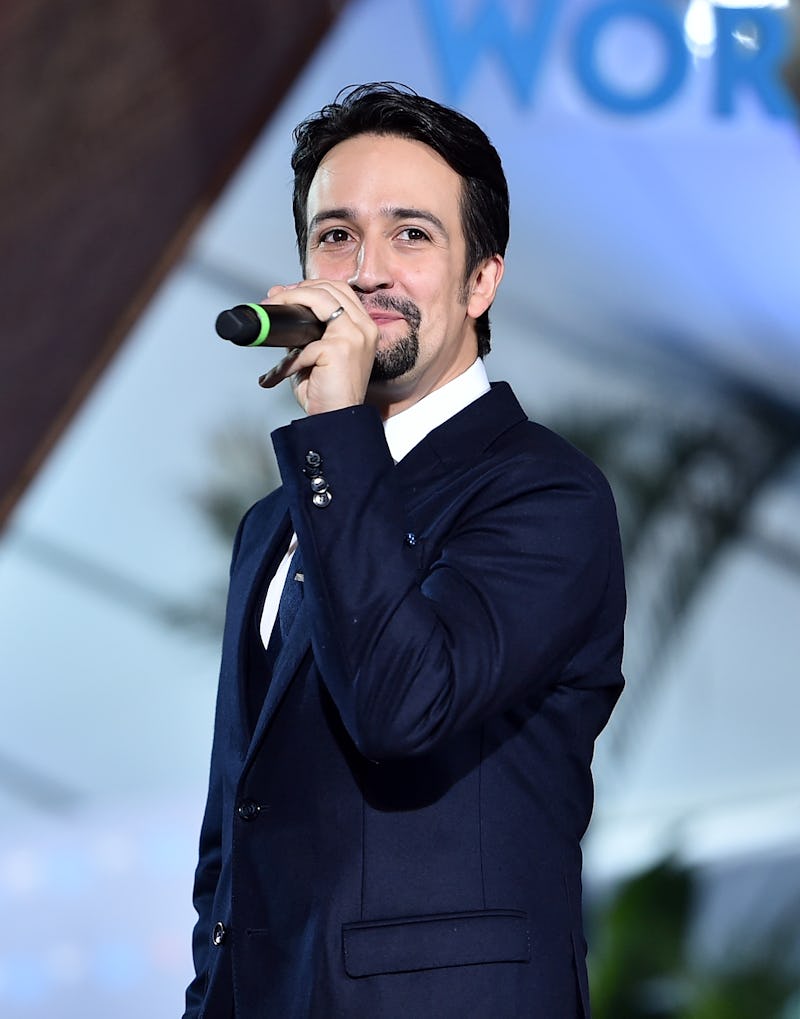 Alberto E. Rodriguez/Getty Images Entertainment/Getty Images
With the Oscar nominations just around the corner, let's get to the question Hamilton stans are wondering: Will Lin-Manuel Miranda be nominated for an Oscar? Could Broadway's reigning ruler be on this year's list of Academy Award contenders? I mean, I would not be surprised if it happened. I doubt anyone would be surprised. We're talking about Lin-Manuel Miranda, original songs, and awards here. All of those things go together pretty dang well. Also? The Moana soundtrack is so dang good and deserves all of the accolades.
The short answer: Lin-Manuel Miranda will most likely get an Oscar nom.
So, which Moana tune do I think it could be? Well, if I was a betting guy, I'd say "How Far I'll Go." The song is so lovely, Auli'i Cravalho's performance is so lovely, everything is so lovely. Though the record did not win the Golden Globe for Best Original Song, it is worth noting that "How Far I'll Go" did get that nomination. A Golden Globe nom does not guarantee an Oscar nom, but it does sort of set a precedent, i.e., establishes "How Far I'll Go" as Moana's "awards season song."
Now, if the Academy nominates a different Moana track (or a second Moana track — don't forget there can be more than one from the same movie), I reeeeally hope it is "You're Welcome." Nothing would rock (sorry) my world more than a Dwayne "The Rock" Johnson Oscars performance.
Not to get too ahead of myself, but if Miranda gets an Oscar nomination and a win, I will be thrilled. Miranda has Grammys, he has an Emmy, and he has Tonys. Throw an Academy Award on that mantle, and what will he have? An EGOT. Who wouldn't want to see this actual genius get an EGOT?
Only a jabroni, that's who.