7 Signs Your Obsession With Saving Money Has Turned Unhealthy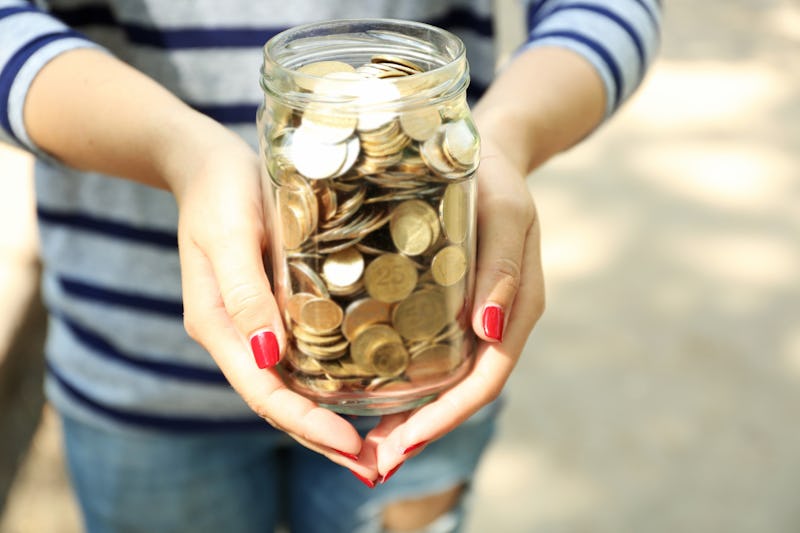 Fotolia
Our society tends to believe that the more money you can save, the better. There's a ton of advice on saving money out there, and while there's a ton on how to spend it as well (aka advertising), spending more than you need to is generally frowned upon. Of course, saving money is a good thing. But just like exercise, sleep, and other things that are good for you, it can be bad for you in excess.
Compulsive saving may be more common than we realize. Financial planner Jason Heath told The Globe and Mail that around a quarter of his clients had an irrational fear of spending money they could afford to spend. Some people develop issues with compulsive saving in order to overcompensate for overspending in the past, David Bakke, a financial expert at Money Crashers, tells Bustle. Others internalized the message to save as much as possible from their parents.
Compulsive saving can also be a symptom of Obsessive Compulsive Personality Disorder. People with this condition, not to be confused with Obsessive Compulsive Disorder, sometimes have "a miserly spending style toward both self and others; money is viewed as something to be hoarded for future catastrophes," according to OCD Hope. Excessive money saving can be considered a form of hoarding as well.
Obviously, saving money is a good thing when you actually need to. But if you find yourself engaged in any of these habits, your saving may reflect underlying issues that require attention.