Craig Mazin, Ted Cruz's Ex-Roomie, Is The Mastermind Behind A New HBO Miniseries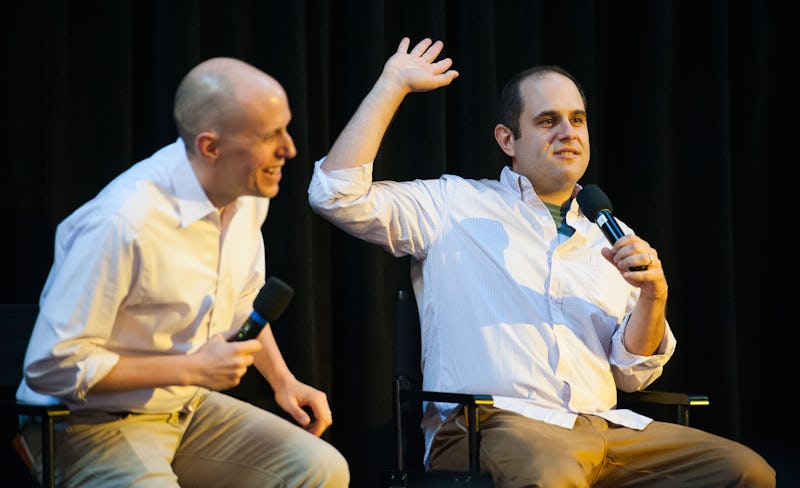 Valerie Macon/Getty Images Entertainment/Getty Images
You may have heard of Ted Cruz's former college roommate, Craig Mazin, before. Over the years, and particularly during the 2016 Republican primary, Mazin received a lot of attention for his intensive dislike of Cruz, which he's expressed through acerbic tweets about the senator. However, Mazin has recently been in the news for other reasons that have nothing to do with Cruz. He's actually an executive producer and writer for the HBO miniseries Chernobyl.
Beyond being Cruz's former freshman roommate at Princeton University, Mazin is also a seasoned screenwriter, director, and producer. Prior to his work with the aforementioned HBO miniseries, Mazin worked as a writer on a variety of films, most notably including The Huntsman: Winters War, The Hangover Part II and The Hangover Part Part III. Mazin's new project, Chernobyl, will include five episodes and feature Jared Harris of The Crown in the lead role.
The miniseries will tell the story of the Chernobyl nuclear disaster from the perspective of the people that lived through it. It'll also depict the heroic acts in which they engaged to help save the lives of the people around them. Mazin himself reportedly originally pitched the idea for the series to HBO and instantly received significant interest. Kary Antholis, the president of HBO Miniseries and Cinemax Programming, said that, "From the moment Craig Mazin pitched us the story, we were convinced that this all-too-true tale of horror and redemption needed to be told ... It will engage – and enrage – our viewers, as well as audiences around the world."
According to Deadline Hollywood, the series will begin filming in the spring. However, Mazin's employers have already offered strong words of praise for his script, with Gary Davey, the managing director of content at Sky.
In Chernobyl, Craig Mazin has achieved something unique: His script is second to none, effortlessly combining the visceral, the tragic, and the heroic perspectives behind this devastating event.
As previously mentioned, in addition to serving as the miniseries' screenwriter, Mazin will also executive produce Chernobyl and will thus be responsible for managing and overseeing the production.
As you can see, Mazin clearly has many attributes besides merely being Senator Cruz's former college roommate — and hilariously tweeting about his experience. The writer, producer, and director is evidently very skilled at his craft and his upcoming miniseries is just one of the many high profile projects on which he has worked.