What Kim Guilfoyle Might Do Next After Leaving Fox News Couldn't Make More Sense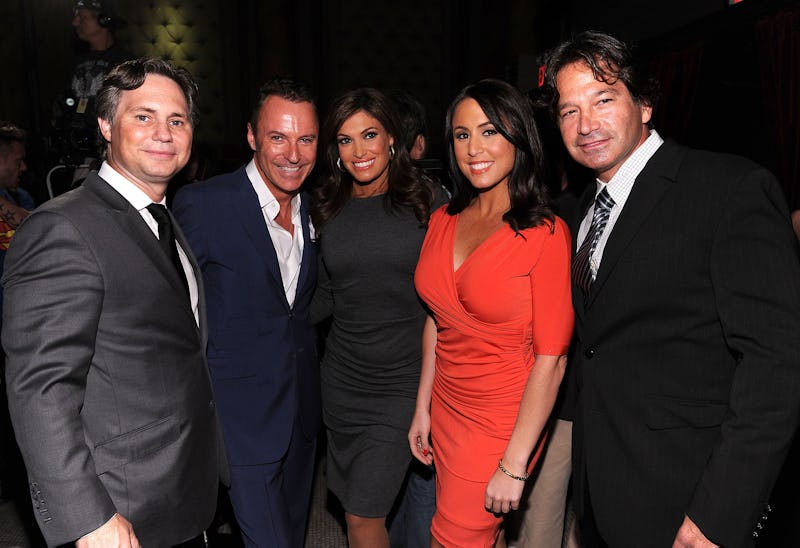 Dimitrios Kambouris/Getty Images Entertainment/Getty Images
One of the most recognized faces from Fox News will no longer appear on the channel. According to the company, one of the hosts on The Five is being replaced with a new conservative commentator. So, what is Kim Guilfoyle doing now? In a statement from a Fox News' spokesperson, "Fox News has parted ways with Kimberly Guilfoyle." The spokesperson did not explain the reason behind the development.
From the looks of it, Guilfoyle might be headed to join a political action committee that works to support President Donald Trump's administration, a source close to the anchor told CNN. This seems to have been corroborated by Donald Trump Jr.'s spokesperson, Andrew Surabian, who tweeted, "Having @kimguilfoyle on the trail campaigning with @DonaldJTrumpJr for Republicans this fall is a win for the entire GOP."
Surabian added, "Kim is one of the most influential voices in the #MAGA movement and knows how to light up a crowd."
Prior to this development, Guilfoyle was most well-known for her appearance on Fox News' The Five show. Now, conservative commentator Katie Pavlich will appear in place of Guilfoyle. On Twitter, the possibility that Guilfoyle would campaign for the current presidency was met with enthusiasm from some observers, including Trump's former special assistant Boris Epshteyn.
The news comes a few months after a source close to Trump Jr. and Guilfoyle confirmed to Us Weekly that both figures had been dating after the former's divorce. It was a development that came shortly after the president's son and his ex, Vanessa Trump, officially parted ways in March. The couple released a joint statement saying, "After 12 years of marriage, we have decided to go our separate ways. We will always have tremendous respect for each other and our families. We have five beautiful children together and they remain our top priority. We ask for your privacy during this time."
Prior to meeting Trump Jr., Guilfoyle had been in two marriages. The former Fox News commentator was married to Eric Villency, the CEO of Villency Design, and then she had a four-year-long marriage with present-day California lieutenant Gov. Gavin Newsom.
For the past 12 years, Guilfoyle had become one of the most recognized figures on Fox News network. Over time, particularly since Trump was elected the president of the United States, Guilfoyle appeared to be one of the most vocal supporters of the current administration. In 2017, Guilfoyle told Bay Area News Group that she had considered the idea of working as the White House press secretary. "I'm a patriot and it would be an honor to serve the country. I think it'd be a fascinating job. It's a challenging job, and you need someone really determined and focused, a great communicator in there with deep knowledge to be able to handle that position."
While she was appearing on The Five, Guilfoyle didn't take names but said that the White House press team had "room for improvement with the roll-out." She added, "If you want to be successful and do communications with President Trump, you have to be someone who he actually wants to spend a little bit of time with. You've got to insist on getting in front of POTUS, talk to him, and have like five, six minutes with him before you go out there and take the podium, and otherwise you're driving blind."
Considering that she seems to have strong opinions on how the team around Trump should be managed, it wouldn't be a surprise if Guilfoyle began working directly for the administration.