Taylor Swift Might Be Planning Something Big & This Is Why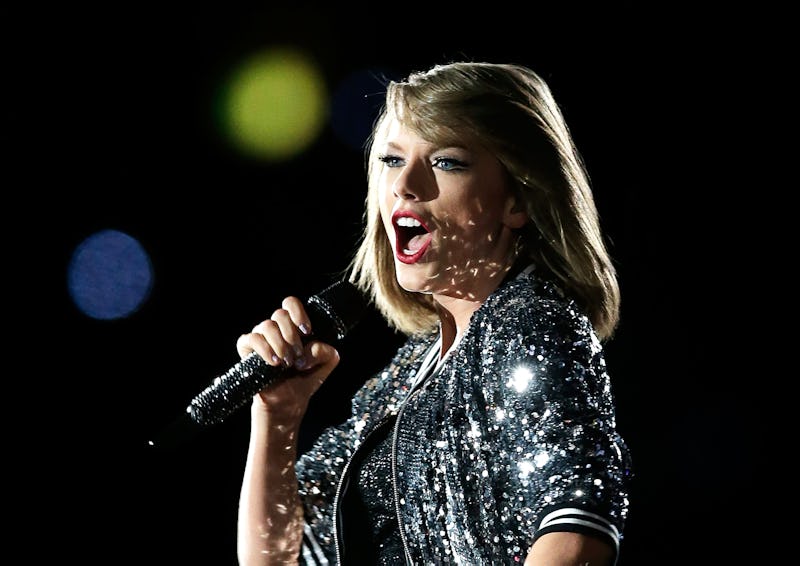 Mark Metcalfe/Getty Images Entertainment/Getty Images
On Friday, Taylor Swift shook the internet by changing all of her social media pages, leaving fans to wonder what Swift is planning. Is it an album? Is it a social media retreat? Is it a meltdown? What's happening? In the same day, all the content was erased from Swift's Instagram, her user photo there disappeared, and her main photos on Facebook and Twitter received the same treatment. It's not clear what the meaning behind all this is, but it has fans reeling.
Many had already noticed that the 27-year old blonde had been largely absent from social media for the past few months. As it was, she had posted just a few times since the spring, popping up to promote new music from friends and peers like Lorde, HAIM, and Ed Sheeran. There was speculation that she was involved in a new relationship with a British actor named Joe Alwyn that was taking up most of her time, but no info from the singer herself, so fans assumed that Swift would be back when she was ready.
But now that assumption is being called into question by the flurry of deletions across Swift's platforms. It's one thing to erase her own lead images on social media; that would suggest an upcoming album announcement or maybe a tour. But to erase all of her Instagram content? Including those aforementioned posts lauding her friends? That seems out of character, and it's nothing we've ever seen from the 1989 singer before.
Obviously, celebrities are allowed to maintain some semblance of privacy, and keep their personal lives separate from their public images. But this is one situation where the sooner Swift sets the record straight, the better, because it has fans worried. An erasure of this size and magnitude could be a good sign or a bad sign, and fans want to know if they should be celebrating or worrying about their idol. For the moment, we're all doing both at the same time, and all this tension isn't sustainable.