8 Ways To Tell If Your Fear Is Actually A Phobia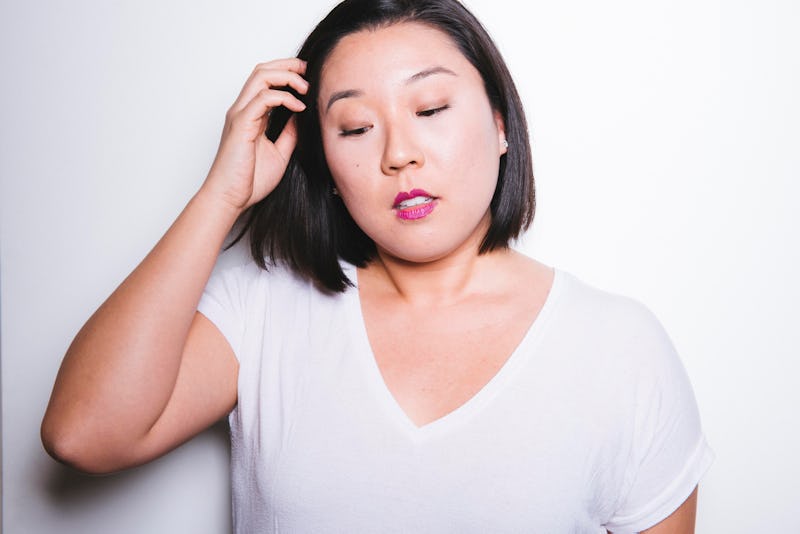 BDG Media, Inc.
Everyone is scared of something. But thinking "I really don't like horror movies with spiders in them" is vastly different than having a debilitating, anxiety-provoking fear — also known as a phobia. The difference between fear and phobia is clinically understood, but it can be difficult to differentiate these symptoms in yourself without really breaking it down. Luckily, there are a few concrete signs.
So what's the basic difference? "We all fear some things, to a degree, but not all of us experience our fears as phobias," Caleb Backe, a Health and Wellness Expert for Maple Holistics, tells Bustle. "The response to a phobia is much more extreme, to the point of disrupting your life in ways which you would otherwise never consider." And while the difference between fear and phobia does boil down to stress levels and how much it impacts your daily life, dealing with and treating a phobia is entirely possible.
"[Most often,] phobias are treated successfully by mental health professionals, usually psychologists, who are trained in Cognitive-Behavioral Therapy," Dr. Elena Mikalsen, a clinical psychologist tells Bustle. "Mainly, the treatment of a specific phobia will involve gradual exposure to the feared object or situation." So if you don't know where to start, it's good to know that there's hope.
"Having a phobia does not mean you are not able to live out a good life," Backe Says. "It means you may need to work on your fears together with a professional, and become stronger and more courageous through exploration of self." And who doesn't want to become stronger?
Here are seven signs your fear might actually be a phobia, according to experts.