Here's What 'The Bachelor's Vanessa Grimaldi Has Been Up To Since Splitting From Nick Viall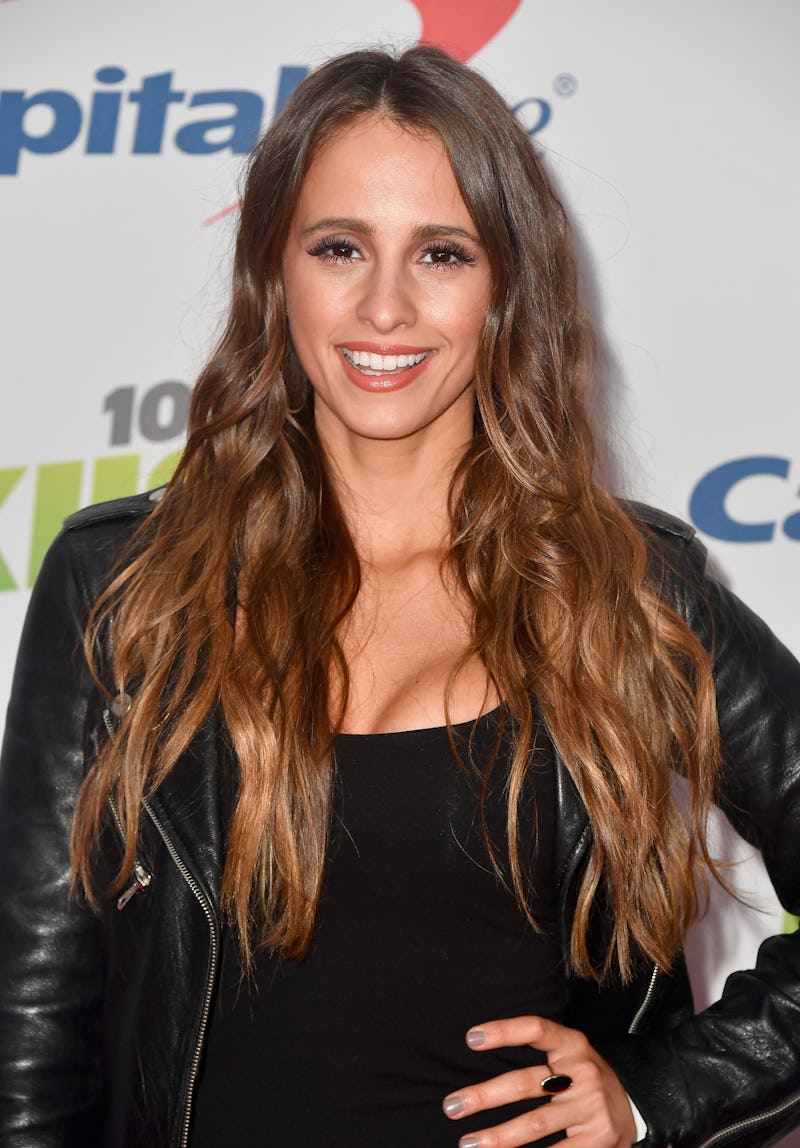 Frazer Harrison/Getty Images Entertainment/Getty Images
It seems like it was just yesterday when Bachelor fans watched Nick Viall and Vanessa Grimaldi slowly fall in love on the show, before getting engaged on the Season 21 finale that aired in March of this year. But the happiness that Bachelor Nation felt for them was pretty short-lived, because the couple split up and broke off their engagement just five months later in August. The news was pretty devastating to hear, and it's been tough to see the former lovebirds no longer spending as much time together anymore. But, for anyone who's been wondering what Vanessa Grimaldi has been up to in recent months, the good news is that the Bachelor alum has pretty much been living her best life since splitting from Nick.
The reality star caught up with Us Weekly at KIIS FM's iHeartRadio Jingle Ball 2017 this weekend and, when asked by reporters about how things have been since she and Viall called it quits, she responded by saying she's been "loving life."
"I've been between Montreal and L.A. I have my foundation, No Better You, and and we're helping out poor schools in Montreal and we're going to open more sensory rooms and have a fundraiser in the summer," she said. "I'm heading down to do the ribbon cutting ceremony at one of the sensory rooms, one of the schools, so I'm really excited about that. That feels like it's really been a big accomplishment for the team."
It's great to see that she's been channeling her energy into doing something great not only for herself, but for others following such a big split. Grimaldi later made it clear that, though she's enjoying her life after ending her engagement, she and Nick are still on good terms and "very supportive of each other."
A quick look at the Montreal native's Instagram page shows that she's been just as happy as ever in recent months. Back in October, she took a trip to Nashville where she caught up with her fellow Bachelor Season 21 castmates, Kristina Schulman, Taylor Nolan, Christen Whitney, and Danielle Maltby.
Later on in November, she shared a professionally shot picture of herself looking as happy as can be with the caption, "Hakuna matata."
And she's even been able to see the humor in her new status as a single woman. A few weeks after her breakup with Viall, Grimaldi took to Instagram to share a photo of herself third wheeling Big Brother 19 couple, Jessica Graf and Cody Nickson. The 29-year-old is seen sitting next to the kissing couple while blowing into a party horn and staring off into the distance.
She posted a similar photo with the couple just last week alongside the caption, "That moment you realize just how single you are #thereisspacetophotoshopsomeone."
All jokes aside though, Grimaldi later told Us Weekly that despite going through such a big breakup, she's been enjoying the single life.
"I think it's important, you know, after you get out of a serious relationship, to just take time for yourself and feel comfortable in your own space alone. I'm really enjoying that time to myself right now."
Grimaldi and Viall officially began their exclusive relationship on the Season 21 finale of The Bachelor back in March, when Viall had to choose between giving the final rose to her and 25-year-old Raven Gates. After announcing their split just under three months ago, fans and critics of the show admitted to not exactly being too shocked by the news, with many people citing their lack of chemistry and the fact that they both claimed to still be getting to know each other after the show despite already being engaged.
Things may not have worked out for the two in the end, but at least both of them appear to be happier after the split.