This Zodiac Sign Will Have The BEST Luck In Love Next Month Thanks To Leo Season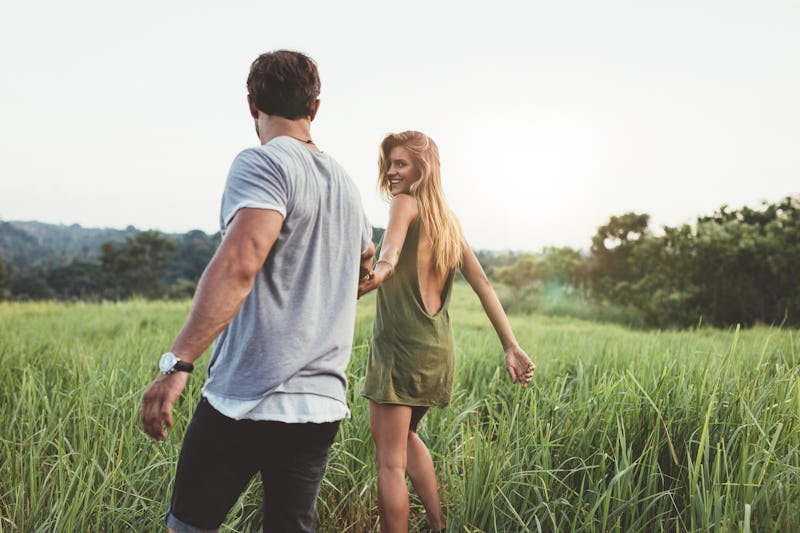 Shutterstock
Leo is stepping into the astrological spotlight — its true home, if you know anything about Leos! — from Jul. 23 to Aug. 22 for Leo season 2019, and the love lives of all zodiac signs will be affected. This fire sign is known to be both passionate and playful, meaning you could find your inner rawr during this time. Ruled by the Sun, Leo signs control matters of the heart. Leo loves. Leo brings the drama. Leo lights up a room. Sounds like just the thing we all need after an emotional Cancer season, right?
Thanks to two eclipses during Cancer season, the period at the end of June through the end of July felt like a one-two punch. There was a lot of confronting feelings followed by a lot of letting go, for all zodiac signs. It was heavy. Leo season offers a break from this, though: we can finally let out a long, dramatic, refreshing exhale. Phew.
The lion of the zodiac is kind, generous, and all about romance. The candles, the spontaneous trips, the heart-to-hearts, the flowers, and the affection — all of it is second nature to a Leo. Even if you're not a Leo, you could still be feeling some type of way this season because of what's in the air. "Leo is a romantic sign full of passion. During Leo Season, we can all expect these sentiments to be thrown our way," astrologer Lisa Stardust tells Bustle.
Find out what Leo season means for your love life based on your zodiac sign, to see how fiery your future is.