This Zodiac Sign Will Be At Their Most Creative During Summer's Mercury Retrograde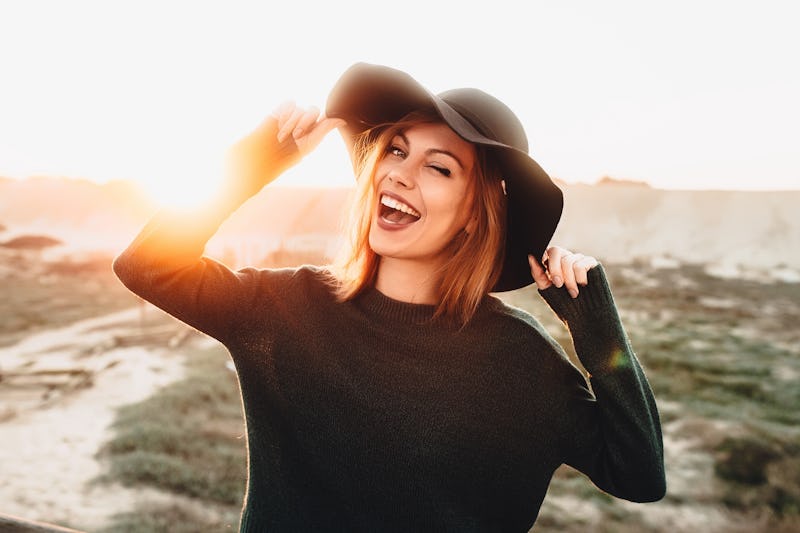 Shutterstock
Mercury retrograde forecasts are typically met with audible "ughs" across the zodiac, and for good reason — this particular retrograde can wreak havoc on communication and technology. I say "typically" because there's one sign that generally doesn't care about Mercury retrograde because it doesn't affect them much: Pisces. At the mention of Mercury retrograde, you'll normally find this sign simply shrugging their shoulders. Retrograde? What retrograde? Of course, there will be hiccups and so you should know what Pisces zodiac signs should and shouldn't do during Mercury Retrograde summer 2019 — but, nothing it seems is too major. This retrograde period could actually work for you if you work with it.
Pisces is emotional and creative. While the rest of the zodiac scrambles in the wake of Mercury's backward motion, you know how to go with the flow. Sure, you're not exempt from the typical frustrations: The planet of communication can interfere with technology and travel, causing frustration due to delays and upsetting errors. But you know how to ride this wave and so these pesky things don't easily get under your skin.
While Mercury is retrograde from Jul. 7 to Jul. 31, work and romance will be major themes for you, Pisces. It's not the best time for bold decisions, but you're likely to get ahead when you review your past. A past love could resurface. Past projects can lead to new opportunities once Mercury goes direct. Your ability to creatively navigate emotions allows you to surf any choppy waters that arise during this retrograde period.