'The Bachelorette' Premiere Isn't At It's Usual Time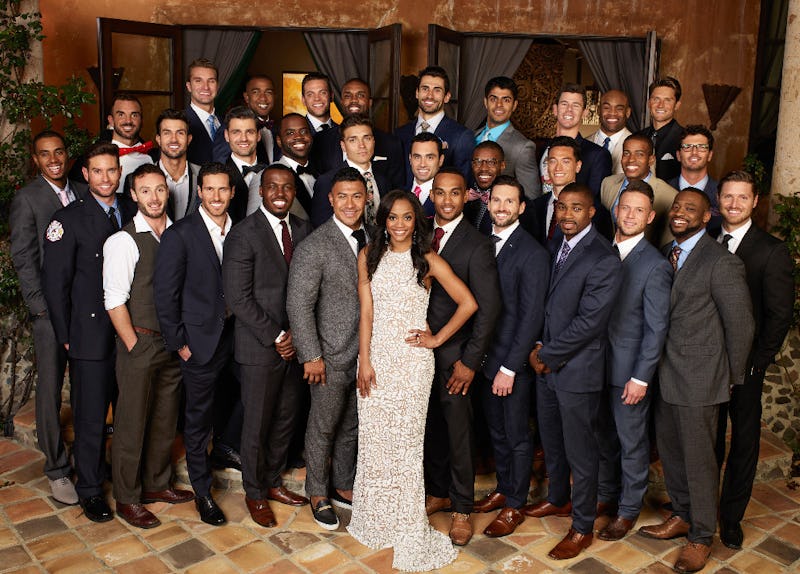 Craig Sjodin/ABC
After much talk and anticipation, Season 13 of The Bachelorette finally airs tonight, Monday, May 22. Fans will get to see Rachel Lindsay's journey in finding love the same way she tried to do as a contestant during Nick Viall's season of The Bachelor. Seeing as this particular season is huge for the ABC dating competition in the sense that it is breaking barriers in more ways than one, you don't want to miss the start of it. So, what time does The Bachelorette premiere?
If you haven't yet, you'll want to be sure you set your DVR or that you're in front of a TV and/or computer screen at 9 p.m ET. The premiere, of course, is also two hours, so don't you dare walk away after only one measly hour. You're going to want to see all of the madness that will surely happen in the first episode.
Based on Season 13's contestants, it seems like fans are in for a real treat — and possibly a lot of cringing. Plus, I have no doubt you are dying to learn what exactly "Whaboom" means. So, yeah, make note that the premiere starts at 9 not 8.
Oh, and the fact that Lindsay found love and is currently engaged is all the more reason you'll probably want to watch. As she told Us Weekly about her current relationship status, "I am very much so in love and very much so engaged!" She added, "Every morning I wake up and pinch myself and I keep asking myself if this is really happening. It's crazy at times. I feel like I don't even deserve this. I feel like I'm getting everything that I want and I am getting my happy ending."
There you have it. You know you want to watch The Bachelorette premiere, so just do it.