The Billboard Music Awards Are Coming & Here's When To Catch The Red Carpet Action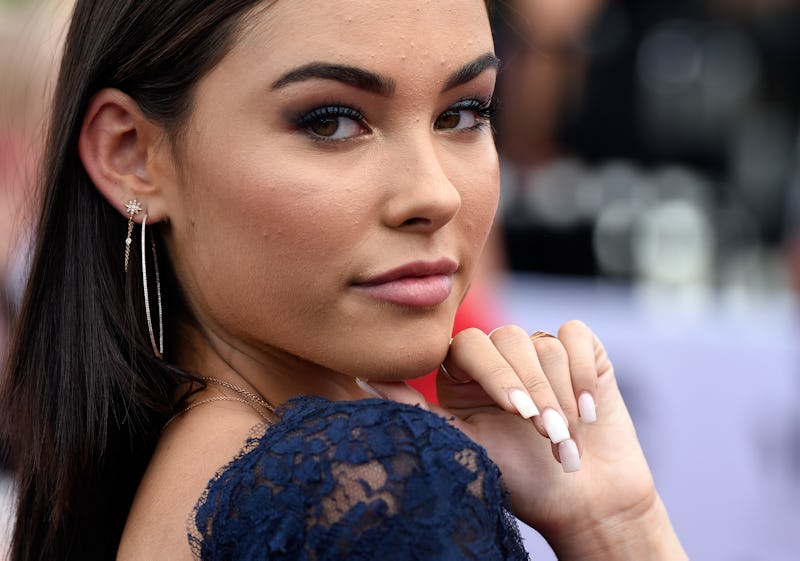 David Becker/Getty Images Entertainment/Getty Images
Every year the Billboard Music Awards celebrate musicians for their popularity, taking a look at everything from their album sales, to their streaming downloads, to their sellout shows. Which means that their red carpet is jam-packed with the brightest and most famous of stars. But what time is the 2018 Billboard Music Awards red carpet? You're not going to want to miss the star studded affair.
Hosted by Kelly Clarkson in Las Vegas this year, it's a night that will honor the most popular artists of 2018. The categories vary, awarding musicians and singers for things like "Hot 100 Song," "Best Radio Song," and "Best Artist," and there will be performances by Jennifer Lopez, Janet Jackson, Ariana Grande, and Ed Sheeran among others. So suffice it to say, it's going to be electric.
The show itself will air live on NBC this Sunday, May 20, at 8 p.m. ET and 5 p.m. PT, but the red carpet will be a little before that. For that fashion-heavy portion of the event, E! News will host its "Live From the Red Carpet" special hours prior to the awards show, giving us a front row peek at everyone's party dresses, get-ups, and experimental outfits. The Billboard Music Awards aren't like the Oscars where everyone shows up in couture label gowns. Instead it's a lot more playful and designed to entertain, so it's definitely a treat to see. They will go live at 6 p.m. ET and 3 p.m. PT , so make sure you're parked in front of a TV or tablet and are ready to take in all the glamour.
To get us excited for the upcoming Billboard Music Awards red carpet, below are some of the best dresses from 2017. Enjoy!
Dencia
Opting for a jumpsuit made with geometric cubes and triangles, singer Dencia definitely caused a stir on last year's red carpet.
Halsey
Ditching the idea of a red carpet dress, Halsey instead wore a more fashion forward outfit consisting of a floor-length, army-inspired khaki skirt. She paired the high waist maxi with a white bra and thigh-high gladiator heels, making for an unforgettable look.
Lindsey Stirling
Opting for a more romantic look, Lindsey Stirling rocked a lace paneled train dress on the magenta carpet, which had polka dot mesh and floral embellishments along the cape sleeves.
Savvy Shields
When Miss America walks on a red carpet, you know she's going to have an appropriately fancy ball gown on. Savvy Shields came to the awards show wearing a sweeping mermaid gown in an eye-catching red color, choosing something that was more traditional than experimental.
Kirstin Maldonado
Part of the cappella group Pentatonix, Kirstin Maldonado took a more playful approach to her red carpet look by wearing a leather mini dress that featured elaborate and colorful embroidery all through the top. A patchwork of tumbling florals, she then matched it with a green snakeskin clutch to really make those hues pop.
Camila Cabello
Camila Cabello brought the heat with a floor-length, red lace gown at the Billboard Music Awards. Slightly '90s-esque with its spaghetti straps and slip silhouette, it was one of the standout looks of the night.
Rita Ora
Rita Ora went slightly regal with her silver embelishments and puffed up princess sleeves, but then balanced out the royal-inspired attire with a black mesh skirt that gave it some edge.
Rachel Platten
The "Fight Song" singer came in a mosaic-like mini dress that featured a geometric print that consisted of arrows and trapezoids that created a flirty party dress.
From sweeping eveningwear, to experimental jumpsuits, to playful mini skirts, the red carpet has it all. Here's to seeing what 2018 has in store for us!