11 Questions To Ask Your Therapist To Make The Most Of Your Time With Them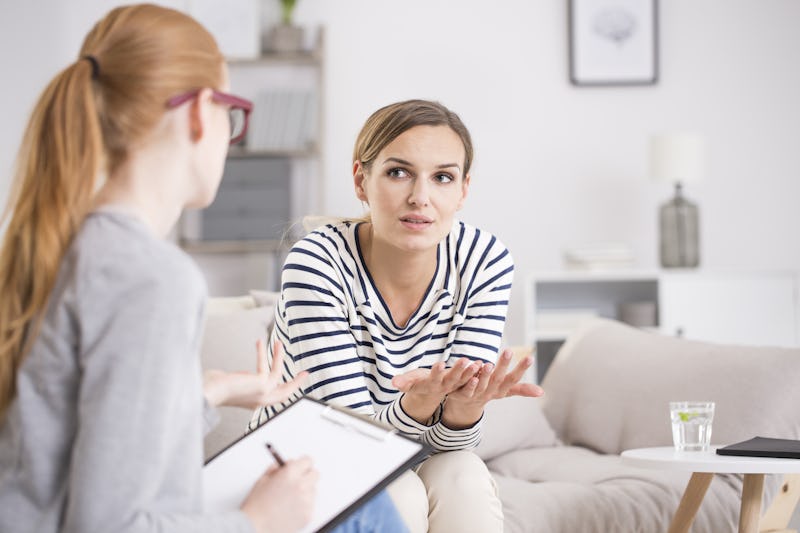 Shutterstock
Going to therapy is always a good thing. It's a place where you can sit with a trained professional and chat about whatever's on your mind, all while receiving help and advice. But if you want to make the most of your therapy sessions, there are a few extra things you can do, including asking questions.
"Therapy is at its core a collaborative process — it takes two," Lauren Freier, MA, LCPC, of Ignite Counseling, LLC, tells Bustle. "Much like with school, a job, or even a relationship, the more you invest yourself and your efforts, the more opportunity you have to gain and grow." And while it may be difficult, it's perfectly OK to do.
"You should absolutely feel comfortable asking your therapist questions and expressing your needs throughout the process," Freier says. "For instance, if you do well with weekly 'homework' to help hold yourself accountable toward taking actionable steps toward your goals, make that known."
Therapy is as much about what you want to do and say as it is about your therapist's treatment plan, so feel free to make it your own. Here are some questions you may want to ask, according to experts, in order to get the most out of therapy.