Can't Get Hand Sanitizer? Here's What To Do.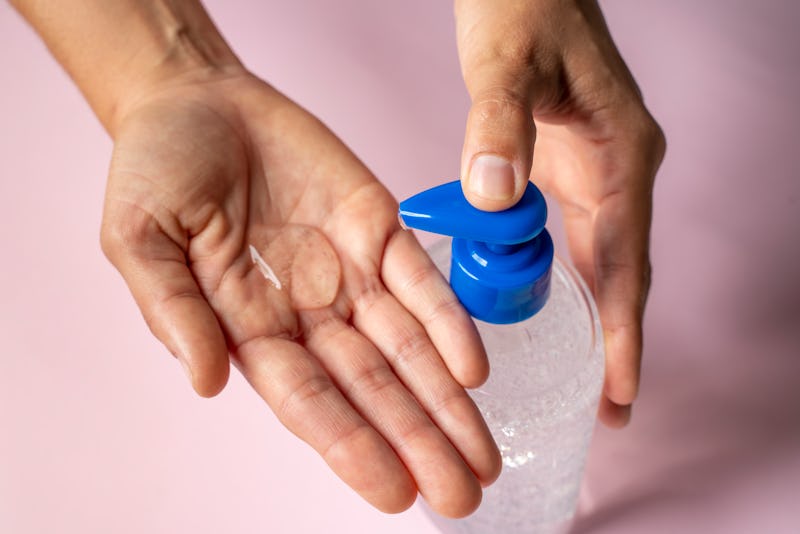 Javier Zayas Photography/Moment/Getty Images
As people attempt to avoid getting coronavirus by cleaning their hands at every opportunity, hand sanitizer shortages have been reported across the globe. If you can't get hand sanitizer, all is not lost, medical experts tell Bustle.
"While there is much that is still unknown about COVID-19, we do know that it is mainly spread by sick people through droplets created when they talk, cough and sneeze," Dr. Robert Quigley M.D, medical director at International SOS, tells Bustle. If you touch a surface that has those coronavirus droplets on it, then touch your face, you can get sick; ergo, disinfecting your hands reduces the risk of putting your face in germs' way. "While keeping hand sanitizer within arm's reach is a simple way to disinfect hands while on the go, there are several other preventive measures that can be implemented to protect against potential exposure."
Pandemics like coronavirus are controlled in many different ways. "A comprehensive approach to controlling infections involves immunizations (e.g., against flu); frequent hand washing, use of hand sanitizer, coughing into your elbow or a tissue, avoiding close personal contact with those who are ill, as well as avoiding touching your face," Dr. David Cutler, M.D., a family medicine physician at Providence Saint John's Health Center, tells Bustle. It's a combination of those things, not just a reliance on clean hands, that will stop coronavirus from spreading between people. Here's what to know if you don't have Purell on, er, hand.