A Sleep Expert Reveals 6 Hacks For Dealing With A Partner Who Wakes You Up At Night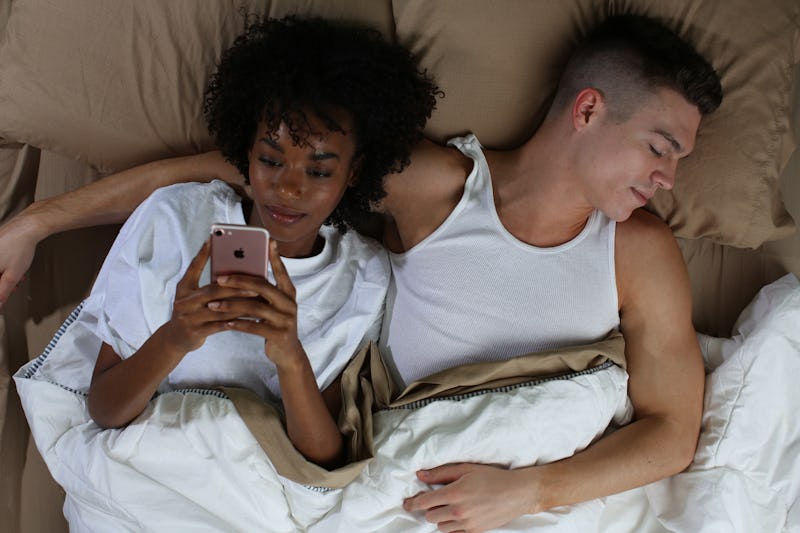 Ashley Batz for Bustle
Sharing a bed with a partner comes with lots of upsides, like the ability to wake up next to each other and kiss each other goodnight right before you go to sleep. There are less romantic aspects to it as well, though. Being constantly woken up by your partner throughout the night, for one, is not an uncommon problem to have.
"There's a lot of things a partner can do, between movement and sound, that can be disruptive to someone's sleep," W. Christopher Winter, MD, sleep specialist and author of The Sleep Solution, tells Bustle. Someone with restless leg syndrome, for example, might wake their partners up with kicking, or someone with sleep apnea may wake them up with snoring.
And yet, there's hope. "What I tell people is, whatever your issue is with your partner, there's somebody who's been clever enough to figure out the solution," Dr. Winter says. "Don't give up on your mate too early. There's probably something that can help you stay in the same bed with them."
The solution will depend on the source of the problem you're experiencing, but here are some tricks that can allow you to share a bed with a noisy or restless partner without losing too much sleep — or your mind.