10 Things To Do With The Food From Your Wedding, So It Doesn't Go To Waste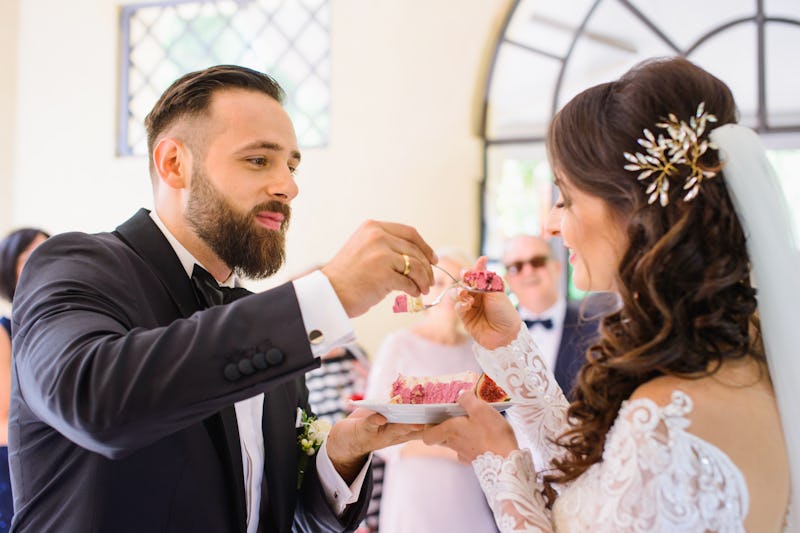 Igor Link/Shutterstock
It can be tough to figure out what to do with leftover wedding food. Even with careful planning, you might end up with an abundance of side dishes, extra cake, and mountains of leftover hors d'oeuvres. But the good news is, it doesn't have to go to waste.
"If you have a buffet at a venue with a third party caterer, chances are you'll have leftovers," Maddy Ghosh, owner and lead planner of Little Wedding Blush, tells Bustle. But the same is true if your family brings a lot to the party, or if you order a certain number of plates at a venue, only for a few guests to bail.
You can always scramble together a few friends at the last second, and figure it out on the fly. But it may be easier to go into the day with a plan, so everyone knows just what to do. "The trick to getting leftover food to people who can use it is to set up the delivery of the leftovers as part of the wedding planning," Katherine Frost, wedding planner and owner of a Frosted Affair, tells Bustle. "It can't be an afterthought."
Whether you've arranged for servers to wrap up extra cake, or want a friend to drive meals over to a local fire department, here are things you can do with extra wedding food, according to experts.