What To Know About Chronic Illness, From Someone Who Visited 17 Doctors Before A Diagnosis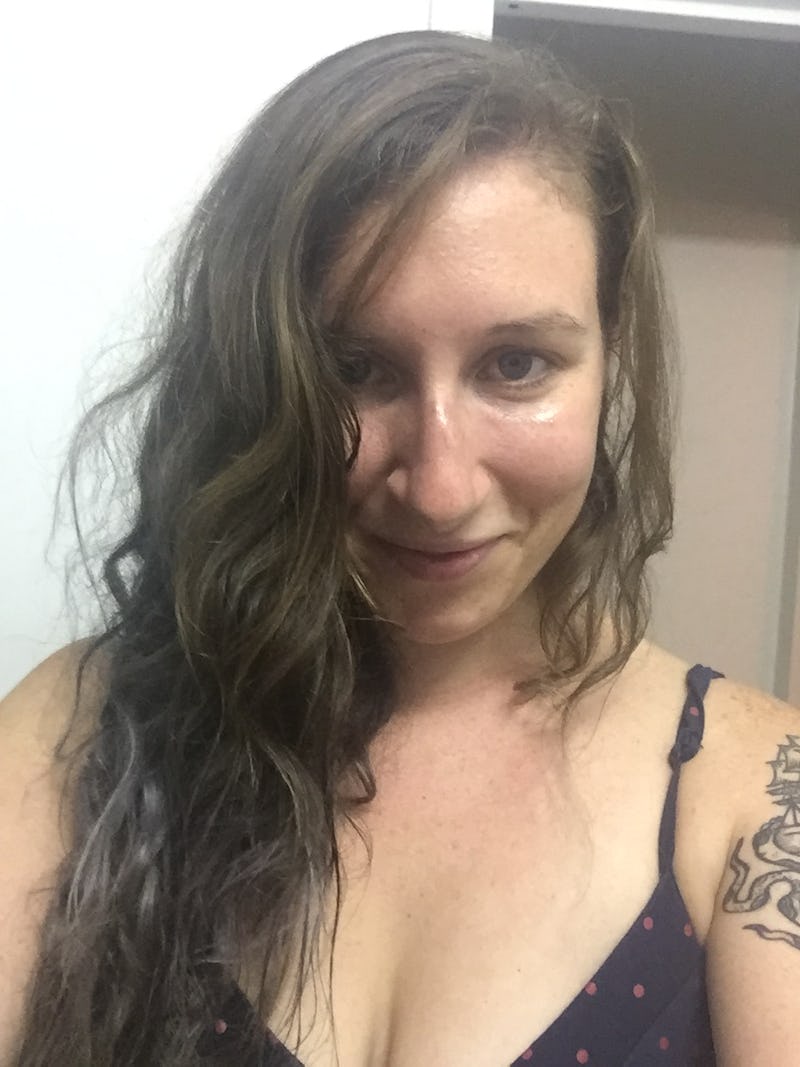 Suzannah Weiss
One of the scariest things about sexism is that it can hurt women's physical health. Doctors are less likely to treat women's pain, health issues that disproportionately affect women are understudied, and studies on health issues affecting multiple genders usually use men as subjects. This means that women with chronic illnesses fight an uphill battle to get diagnosed and treated, often without anyone fighting alongside them.
I saw this for myself this year. In April, I began experiencing a constant feeling like I had to pee, sometimes accompanied by a sharp pain in my bladder. I was diagnosed with interstitial cystitis (IC), a syndrome believed to stem from damage to the bladder lining, and prescribed medication and dietary changes. It seemed to be helping, but then, new symptoms started piling up, seemingly migrating from one body part to the other: forceful heart palpitations, involuntary jerks of my limbs, muscle twitches, tingling and tremors in my hands, a stiff neck, pain in my knees and the soles of my feet. Doctor after doctor said the same things: "Everything looks fine." "It's anxiety." "You're thinking about it too much." "All you can do is take this pill and wait." "It'll go away on its own." So, I told myself I was fine and reassured myself it was just anxiety and took the pills and waited.
But it did not go away. I ended up at my parents' house, unable to work from the fatigue and brain fog. I hoped they would help me, but instead, they said the same things as the doctors: "You need to get your anxiety under control." "You're making too big a deal out of it." "Maybe you need an antidepressant." When my mom yelled at me for seeking answers instead of psychiatric medication, I knew I couldn't rely on my family either. I left home, booked an Airbnb, and dragged myself to my 17th doctor in a year, feeling weak and alone.
It was at that doctor's office that, after 11 months worth of appointments, I learned that all my complaints — the twitches, the palpitations, even the IC — were symptoms of Lyme Disease and got tested to confirmed the diagnosis. Shockingly, the fact that this took me a year makes me one of the lucky ones. Many women take years to get chronic illnesses diagnosed. People with autoimmune diseases, over three quarters of whom are women, take 4.5 years on average to get a diagnosis. Endometriosis, a disease that causes pain during sex and painful periods, takes 9.28 years to diagnose on average.
What's worse is that as we go from doctor to doctor seeking answers, women frequently endure dismissive comments about how it's in our heads, it's anxiety, it's not serious, or we're thinking about it too much. If you don't know what I'm talking about, read women's responses to this Twitter thread about getting chronic illnesses diagnosed and the stories under the hashtag #MyDoctorSaid.
The only thing that kept me strong enough to make it to my seventeenth doctor was hearing the stories of other women who had persevered in the face of these messages. Otherwise, I probably would have brought into my doctors' and parents' consensus that my primary illness was mental illness and that because of that, I could not trust my own perceptions of my body.
If you're a woman experiencing mysterious and debilitating health issues, on the brink of giving up because nobody seems to take your complaints seriously, you should know these nine things.