What Nobody Tells You About Going To A Sex Party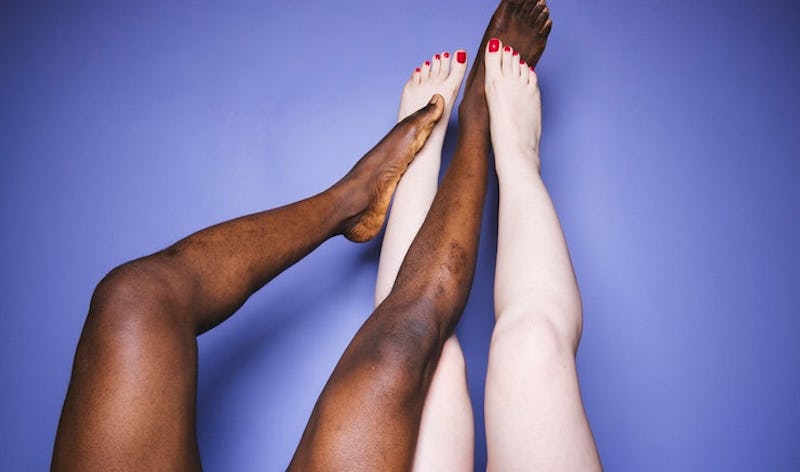 BDG Media, Inc.
At midnight on a Saturday, I arrived at a house in Williamsburg, Brooklyn. Downstairs, someone was being whipped while another rode a MotorBunny, a popular sex machine. Upstairs, people hooked up in rooms with doors cracked open. On the ground floor, people strutted in lingerie and BDSM gear. This was PlayDate, a "play party" sponsored by the New Society for Wellness (NSFW). And I would be in for some surprises.
For about two years, Playdate has provided "a judgement free, safe-space where people can experience different lessons in sex, whether it be impact play or submission, an instructional on squirting or sensual touch," NSFW founder Daniel Saynt tells Bustle. "Not everyone is there to have sex. They are there to learn, to discover, and to connect to others. If that connection involves locking genitals, that's cool too, but it's never expected or required."
I personally didn't hook up with anyone and felt no pressure. It felt a lot like any other party, except for the fact that there was a squirting class in the basement and sex dolls sitting behind the bar.
It's hard to prepare yourself for this kind of environment, so for the sake of anyone thinking of attending a sex party, I asked Saynt and NSFW's publicist and media director Melissa Vitale what to know before entering one.