11 Things Experts Want You To Say To Your Partner After A Big Argument To Smooth Things Over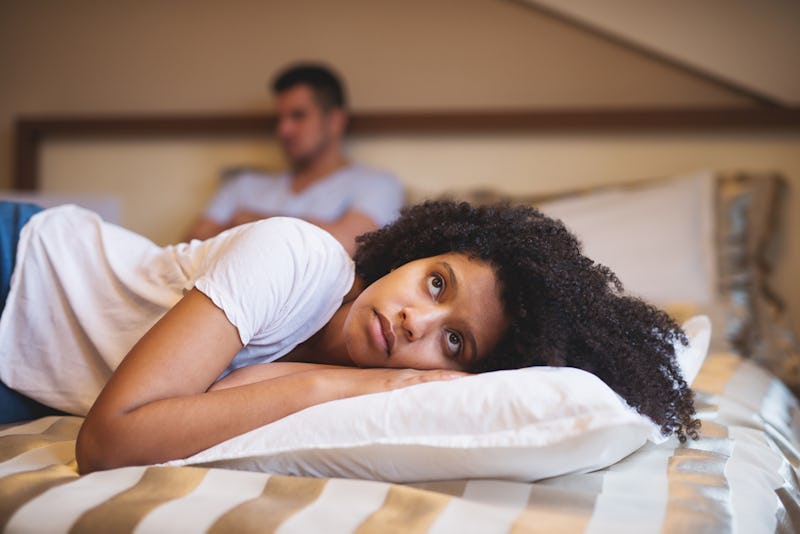 Dusan Petkovic/Shutterstock
Figuring out what to say to your partner after a big argument is never easy. Do you apologize? Keep talking about it? Assure each other everything will be OK? Since it really depends on the situation, what you do will be completely up to you. But if your goal is to smooth things over and reach a compromise, there are a few great ways to go about it.
"Arguments, even big ones, are a reality in even the best relationships," Jonathan Bennett, relationship and dating expert at Double Trust Dating, tells Bustle. So you really can't expect to avoid them entirely, or even prevent future ones from happening. But you can use an argument as a time to discuss what's bothering you, in order to keep the relationship healthy.
In fact, "having arguments [...] can actually help you set boundaries and mature as a couple — but only when you learn something from them and apply those lessons to the future," Amica Graber, a relationship expert with TruthFinder, tells Bustle.
The last thing you'll want to do is engage in behaviors that will be harmful to the relationship, Bennett says, such as ignoring each other, placing blame, or not apologizing. "By acting in a mature and healthy way following an argument," he says, "you're making sure it's only a temporary setback." Read on for a few things you and your partner should say to each other, following an argument, in order to keep your relationship on track.