The 11 Worst Things To Say In An Argument With Your Partner, According To Therapists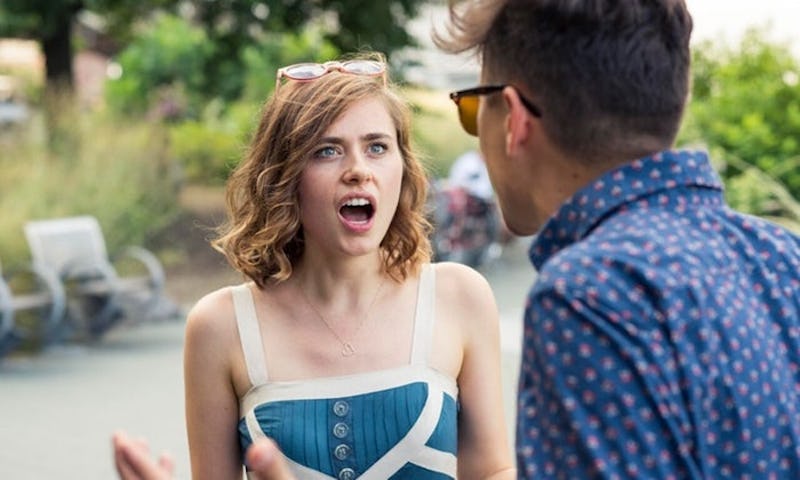 BDG Media, Inc.
It can take a lot of time and effort to learn how to argue with your partner in a healthy and constructive way, but it can be done. To start, it's important to keep in mind that, above all else, there's nothing inherently wrong with the occasional disagreement. In fact, getting things off your chest can actually be good for your relationship.
"Arguing is normal and can be a healthy way to resolve differences," Jonathan Bennett, relationship and dating expert at Double Trust Dating, tells Bustle. "Fighting fair in a romantic relationship involves having disagreements while still holding the other person in high esteem. It also involves keeping the foundation of love in place. Anything that erodes love and trust during an argument turns it from healthy and normal to toxic."
Which is why it's also important to avoid unhealthy arguing habits — such as name-calling, blaming, and shutting down — since they pretty much always make the situation worse. Instead of fighting to win, or trying to take each other down, it helps to remember that arguments are all about listening and communicating. And never saying what you don't mean. Here are a few of the most unhelpful things to say during an argument, according to experts.