What Trader Joe's Product You Should Buy, Based On Your Zodiac Sign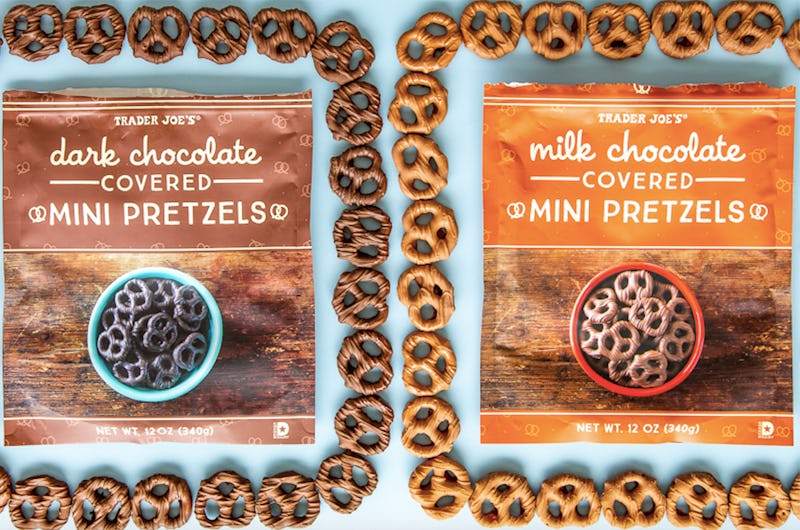 Trader Joe's
You know the sensation of walking into Trader Joe's and instantly feeling disoriented because you don't know whether to start with the produce or the snack section? Same. If TJ's has your head spinning with thoughts of roasted plantain chips and dark chocolate ganache mini sheet cake, then look no further. Here's what Trader Joe's product you should buy, based on your zodiac sign.
It doesn't matter what your taste buds are after — you can find what you need at Joe's. He's got something special in store for everyone, whether you want a sweet treat or a salty snack or shrimp tempura that will change your life. I'm not kidding. Joe's frozen shrimp tempura is a revelation and you'll want to eat it every day for the rest of your life.
And we haven't even gotten into Joe's seasonal delights. The dark chocolate covered peppermint cremes are unlike anything you've ever tasted. The pumpkin pie spice cookie butter will make you feel like a new person.
I feel like I'm getting off topic now, but my God, the pumpkin pie spice cookie butter. I once ate it for all three meals, and I have no problem admitting it.
Anywho...
Make your Trader Joe's shopping trip a little easier by finding the perfect purchase for your zodiac sign.