This Zodiac Sign Is More Likely To Get Their Ice Cream In A Cup Instead Of A Cone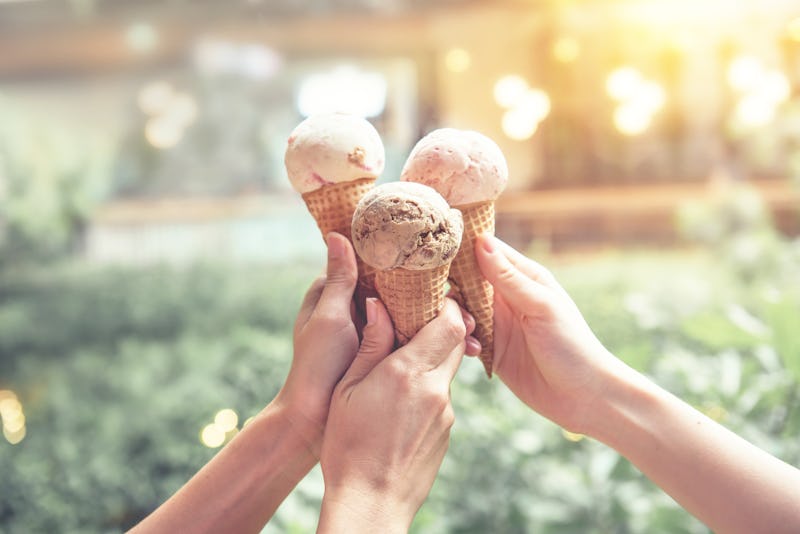 Shutterstock
Most people like ice cream. Of course, not everybody adores the same flavors — some people might prefer soft serve, while others might prefer dairy-free options. But the luscious churned treat that sits pretty in cups and on cones is enjoyed, in one of its many forms and combinations, by the entire zodiac. Wafer cookie company, Loacker, conducted a very important National Ice Cream Month survey to see how every zodiac sign enjoys ice cream and the results may surprise you.
You may expect Geminis to go for the double scoop to satisfy the sweet teeth of their dual personality. And while that may be the case for some Gems (I'm raising my hand), it doesn't ~fully~ capture their ice cream habits. Some zodiac signs are more likely to prefer an alternative milk based ice cream, while others are all about that dairy base. From specialty parlors to convenient store ice chests, there are very particular ways that zodiac signs prefer to pick up their treat.
July is National Ice Cream Month and everyday is worthy of a celebration. Depending on your zodiac sign there may be a particular way you favor your fix. And thanks to Loacker's research and survey, we have the ~scoop~. There's even a sweet infographic for you to explore the habits of the zodiac at the ice cream parlor!