What Your Partner Values About You Most, Based On Their Zodiac Sign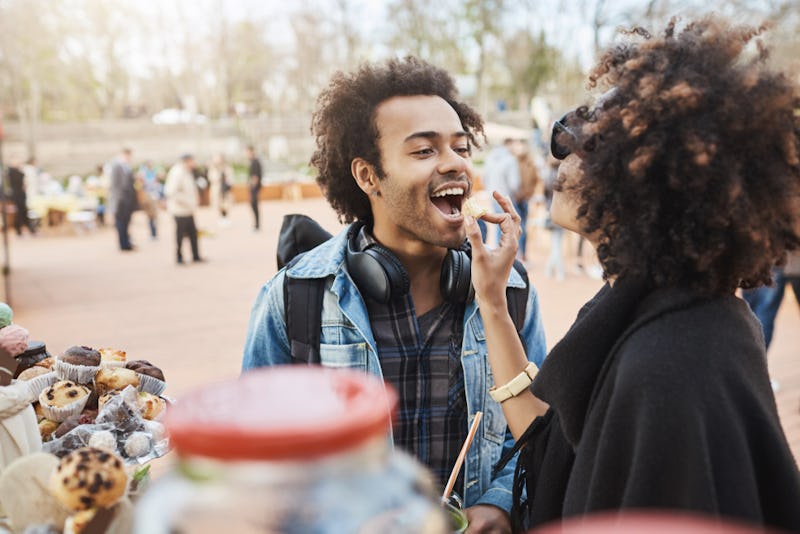 Cookie Studio for Bustle
If you've been in a relationship with your partner for a while, chances are that the two of you aren't as good about affirming each other's best qualities as you were in the beginning of the romance. After some time, it can be easy to forget what made them fall in love with you in the first place. But your partner's zodiac sign can provide some major hints about what your partner values about you most, according to experts.
"Usually what each astrology sign values most in a partner can be found by looking at their opposite sign," Lisa Barretta, astrologer and author of Conscious Ink, tells Bustle. "The shadow or opposite sign is usually where we find our unexpressed nature since the Sun sign rules the Ego or outward nature." While a sun sign can give you a good idea of what your partner values, the more in depth you go with an astrology chart, the more you'll be able to understand what each sign values based on the condition of the second astrological house and the placement of the planet Venus, Barretta says.
Everyone has multiple great qualities that make them beloved by their partner. But here is what your partner values most about you, according to their zodiac sign.