What Flavor Your Signature Wedding Drink Should Be, Based On Your Sign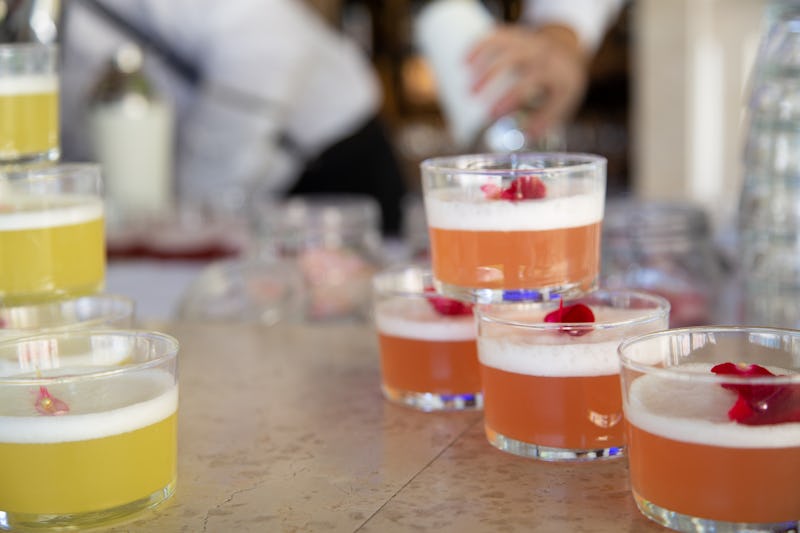 Shutterstock
These days, traditional weddings have perhaps taken a backseat to events more personalized, because why wouldn't you want a bouncy castle and a s'mores bar instead of cake, if given the opportunity? If you're trying to customize your menu to make it uniquely you, you're in the right place: We're talking about what flavor your signature wedding drink should be, based on your sign.
It might very well have been the royal wedding that got us thinking about flavors. Harry and Meghan were allegedly considering banana for their wedding cake — which is already wonderfully unusual — but in a sudden twist of events, they were all, "JK! It's lemon elderflower!"
Then, the world collectively responded, "It's what? What's lemon elderflower? We don't care! We love it anyway!"
Since then, we've all felt the need to up our flavor game, because limiting ourselves to chocolate and vanilla just seems so wrong.
It's not just about your cake, though. What about the beverages? Both alcoholic and non-alcoholic drinks alike can be personalized with a flavor of your choosing to match your own style and personality — whether it's light and fruity or bold and heavy. No matter who you are, there's a drink flavor out there for you.
Here's what to go with, based on your zodiac sign.