Adam Is More Than His Doll On 'The Bachelorette'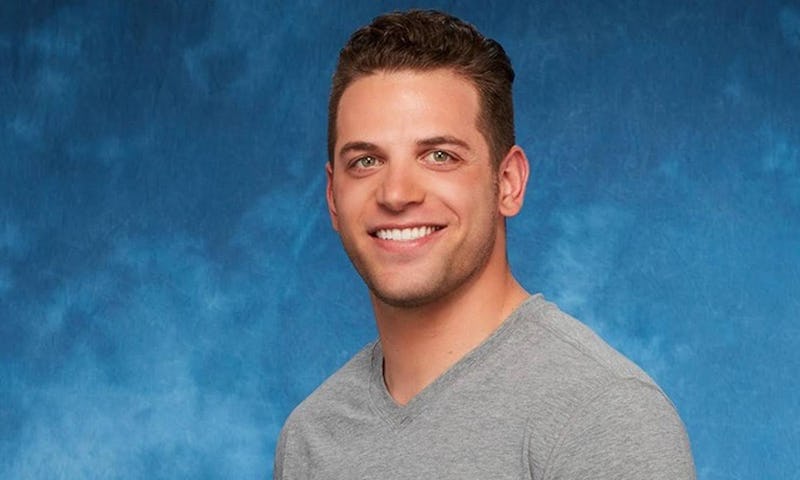 ABC
Any resident of Bachelor Nation knows that there are always a handful of bachelors every season that make their way into the history books with introductions that will haunt them forever. Contestant Adam Gottschalk made his entrance onto Rachel's season of The Bachelorette with a giant doll named Adam Jr. and no matter what else he does, that is really all he will be truly known for during his stay in the mansion. Sure he is hilarious and he made a valiant effort to Viking fight Kenny the wrestler, but it all comes back to being the guy who brought the doll. Of course, there is more to this man than his doll on the show, so what is Adam doing after The Bachelorette?
As it turns out, Adam has a lot going on outside of The Bachelorette. One look through his Instagram and it is obvious that the doll shtick was just a method of separating himself from the pack. Outside of the show, Adam has stayed incredibly busy flying through the skies and being an amazingly selfless philanthropist (he sounds like Iron Man, huh?). But, never forget he also has a French-speaking doll named Adam Jr. At least he can poke fun at himself.
Outside the show, Adam flies planes and he seems to be in his element sitting in the pilot's seat, way up in the skies. He also makes a lot of flying puns and I appreciate that on a deep level. Check the caption for the photo below: "Fun fact: When you wear a watch on an airplane, time flies." Yuk yuk yuk.
Recently, Adam found himself inspired by the hometown dates looming on The Bachelorette and took it as an opportunity to show his own hometown pride. He went ahead and provided basketball shoes to his hometown basketball team. He worked with Dick's Sporting Goods, whom he tagged in the post and tried to make a difference for a ton of kids, which is so admirable.
Adam is still hanging in there on the show and obviously Rachel saw past the doll gimmick to the amazing guy that Adam appears to be from his social media. Hopefully Adam makes it to the finale and gets a chance to take Rachel for a private flight. But, if not, at least he seems to be flying high post-show.