Alexis Has Been Having A Blast Post-'Bachelor'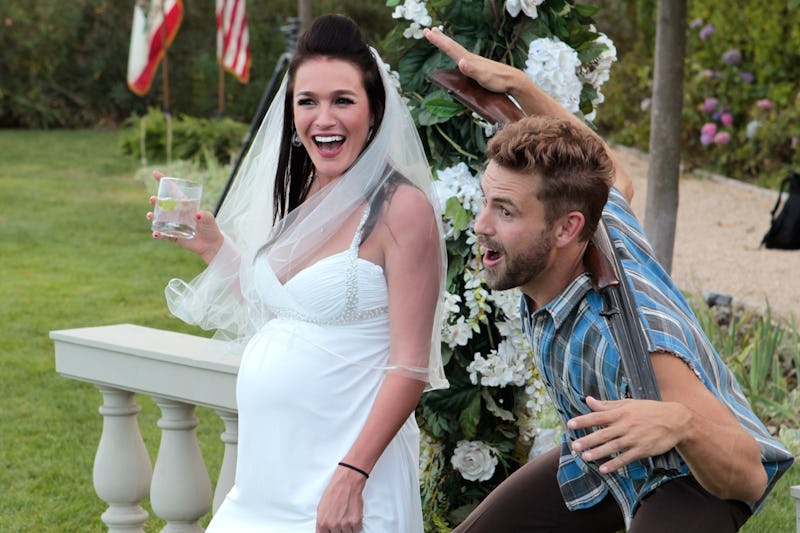 Rick Rowell/ABC
Shark costumes and the phrase "move, b*tches" have taken America by storm since the Season 21 premiere of The Bachelor and it's all thanks to our favorite aspiring dolphin trainer, Alexis Waters (what a name). Since that first night, she has taken the backseat in the drama-filled season, so it's only natural to wonder what the Dolphin/Shark contestant Alexis has been doing post-Bachelor. After researching a bit, it's safe to say that Alexis has not been working to become a dolphin trainer since her time on the show ended, and I'm still not quite sure what she's doing for work, but she seems to be having a ton of fun.
Thanks to Corinne-focused episodes, fans have yet to see much of Alexis. Outside of that first night when the entire nation argued over whether she was dressed as a shark or a dolphin and the big reveal that she's scared of Nicolas Cage and aliens, she's still a bit of a mystery. To be honest, I have a feeling her time on the show could be coming to an end, but there's one thing Alexis has going for her at the moment. She would be absolutely perfect for Bachelor in Paradise. It doesn't seem out of the realm of possibility that she comes in and gets to chose someone for a one-on-one date, which would obviously be swimming with the dolphins. Can't you see it now?
So what has the the carefree, New Jersey-native been doing since the show wrapped?
She's Been Hitting The Clubs
Alexis has been out hanging with her new squad since the show ended. Over the weekend, she was having a blast with some friends, a leaf blower, and lots of confetti.
Reuniting With The Girls
Besides finding love on The Bachelor, contestants form their own lasting friendships. Alexis recently got back together with her fellow contestants Kristina, Sarah, and Jasmine for a night out on the town.
Cashing In On Instagram
Welcome to the Instagram ad club, Alexis. The dolphin enthusiast was promoting a clothing brand with some of the other women from this season. The offers are about to roll in for Alexis if they haven't already.
Watching 'The Bachelor'
Who doesn't want to watch themselves on TV and live-tweet about it? Mondays in Alexis' life are dedicated to watching the show. Let's be real though, who isn't tuning in for The Bachelor on Monday nights?
Taking Selfies
I don't know what filter this is, but I need it in my life.
She Became An Aunt
"Aria Isabelle Sobarzo 👶🏻💜 Congrats to my sister and brother-in-law," she captioned an adorable photo of her newborn niece.
Hanging Out With Her Family
"My grandparents drink more than I do," she tweeted alongside a photo of her family with giant margaritas.
Jetting Off To Key Largo
Vacationing after The Bachelor is a must and Alexis jetted off to Key Largo in November where she may or may not have seen some dolphins.
It seems her dreams of training dolphins have taken a back seat, but she's still having plenty of fun.