Lauren B. Has Moved Way On From Ben Higgins & 'The Bachelor'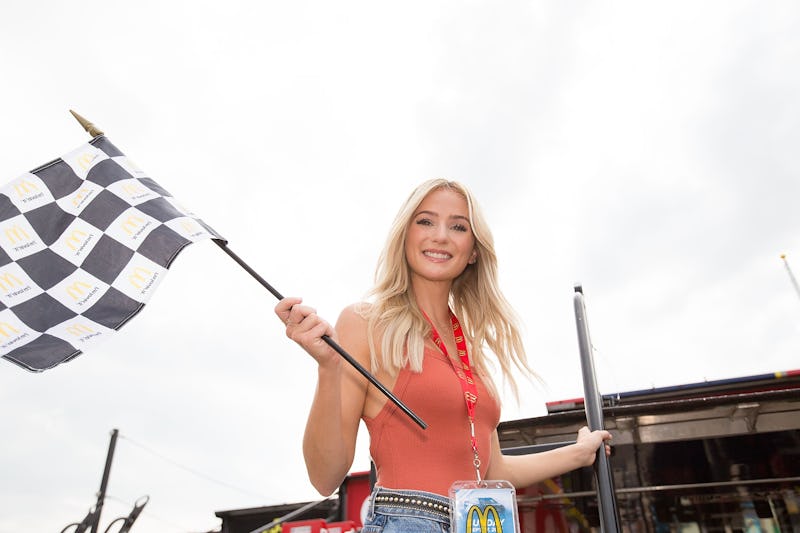 Jeff Schear/Getty Images Entertainment/Getty Images
Because nothing gold (especially on reality television) can stay, it was no surprise to many Bachelor fans to hear that Bachelor star Ben Higgins and Lauren Bushnell, the woman he had chosen as his bride, had split. These things happen, and Ben Higgins has moved on, starring in this winter's The Bachelor Winter Games, but what is Lauren Bushnell doing in 2018?
Ben and Lauren seemed destined from the get-go on his season. Ben even had four different Laurens on his season of The Bachelor, and Lauren Bushnell, aka "Lauren B.," was the one whom he chose to get a big, honking Neil Lane diamond ring slid onto that finger. Ben obviously dated the other women on his season — he even told JoJo Fletcher that he was in love with her, which is awkward because he told Lauren that, too — but the way I saw it, Ben and Lauren had an instant connection, and there was no real surprise when he got down on one knee. She accepted, he twirled her around, and another Bachelor couple was engaged.
Of course, it's not so easy as that. Ben and Lauren got their own spinoff on FreeForm, dubbed Ben and Lauren: Happily Ever After?. Was the name a dead giveaway that these two were destined to split up? The show was awkward, honestly, because it showed Ben and Lauren doing cute things like redecorating his house, but also fighting. And rehashing saying, "I love you" to JoJo. And planning a Bachelor wedding that they both also seemed like they didn't want. Fans want the fantasy after the final rose has been given — no one needed to know that Ben leaves the seat up and that makes Lauren mad!
In an interview with People magazine, Lauren admitted that she really didn't want to do the show. "There were certain situations I didn't want to continue talking about," she said. "I understand people want to know these answers, but at the same time I really wanted to make this relationship work." Unfortunately, Ben and Lauren announced their split in May 2017. It was just not meant to be. In an interview with Entertainment Tonight, Lauren admitted feeling "alone" after the split.
But now, Lauren has moved on! She's currently dating real estate investor Devin Antin, and the two seem to be seriously smitten with each other. And how did they meet? Tinder! Yes, people who go on reality television still use Tinder to find their dates. The two are super sweet — Lauren even surprised Devin with a party for his birthday, sharing the moment on Instagram.
Now that her love life is settled, Lauren is also focusing on her career. Besides doing the very lucrative Instagram sponsoring that everyone on The Bachelor does these days (HelloFresh, teeth whitening, FabFitFun boxes, hair gummies, etc.), Lauren is running her own blog, Sparkle in her Eye. Here, she writes about home design and lifestyle and fashion, all things that she seems to really love.
Lauren also recently returned to California to pursue fashion and get back to her roots. Of the move, she told People, "I'm moving back to SoCal. That's where my life was before the show — my friends, my siblings. I love the beach, the healthy lifestyle and the energy that Los Angeles has to offer. I'm definitely a SoCal girl at heart!" As for her fashion career, Lauren also modeled for San Diego store Van De Vort's newest collection, and she designed a capsule collection of swimsuits for boutique swim brand Vitamin A. Lauren's breakup with Ben was hard for her, but it seems like she's bounced back better than ever.