Kylie Cosmetics' First-Ever Blushes Are Here!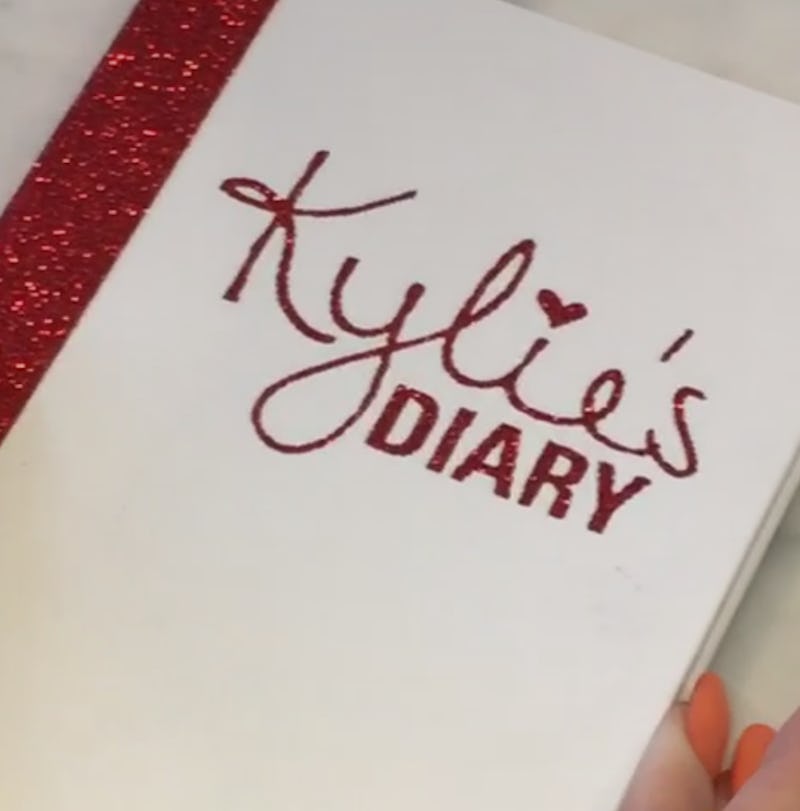 She keeps her fans and customers informed about products potentially in development, about rejected lip colors, and even teased Kylighters on social media. But Kylie Jenner totally surprised us with this launch! Kylie Cosmetics' 2017 Valentine's Day Collection features the brand's first-ever blushes! I'll pause to let that one sink in for a second and then proceed to give you the deets once you recover from that blast of makeup euphoria.
Yes, this incredibly red hot range, which arrives on Thursday, Feb. 2 at 6 p.m. ET/3 p.m. PT, features the new Kylie's Diary Palette. But there is a maj difference with this palette, sort of like there was a maj difference when Jenner dropped her Royal Peach Palette. With Royal Peach, she added three extra pans of shadow, upping the count to 12, along with a mirror and a brush. Here, the blushes are housed within the Kylie's Diary palette.
Jenner took fans under the hood of the Kylie's Diary palette via her Snapchat, showing off the nine circular pans of eyeshadow and two blush squares. One is a juicy apple hue. The other is a coral color. Both are gorgeous.
Jenner usually introduces new products — not just new shades — in her special collections. The 2016 Birthday Edition featured her first cream shadows and Kyliners. The 2016 Holiday Edition included her first-ever brushes.
Now, the 2017 Valentine's Day set is home to her debut blushes. This is the Diary, which is obviously shaped like a book. See the hearts stamped on the top?
Yes, Kylie, of course we want to try your blushes! Sign us up to be guinea pigs. Notice the hearts are also stamped into the product itself.
These are the names of the colors in the Kylie's Diary palette. The monikers are naughty and playful.
The glittery redness of the 2017 Valentine's Day range and its packaging reminds me of Dorothy's ruby slippers in The Wizard of Oz.
Check out the swatches of the Kylie's Diary Palette!
The 2017 Kylie Cosmetics Valentine's Day Collection also includes new Lip Kit colors, a Mini Matte lippie set, mini "Valentine" sets featuring two lippies and two eyeshsadows, and more.
#ByeMoney. It was nice knowing you.
Images: Kylie Jenner/Snapchat (6); Kylie Cosmetics/Instagram (1)