Jaclyn Hill May Be Coming Out With Four Killer Palettes, But She Definitely Has A Favorite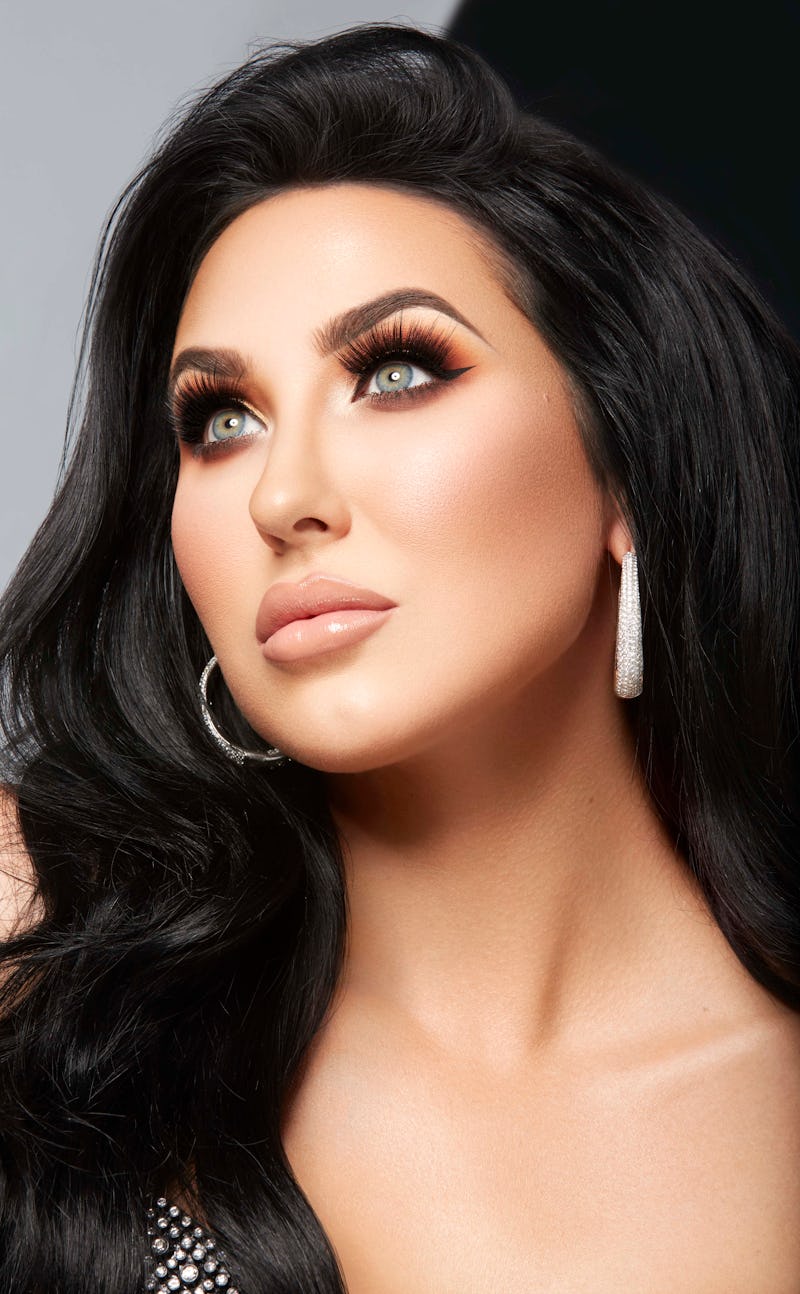 Courtesy Morphe
Picking your favorite palette is similar to choosing a favorite child. You don't really want to say it, but you definitely know which one it is. The same goes for the ones you create, apparently. As you probably already know, the Jaclyn Hill x Morphe Vault is coming super soon. It feature fours different color options to choose from — including Jaclyn Hill's favorite Morphe Vault Palette, which is probably the one that you think it is.
Every Hill fan knows that the woman loves her warm tones and baby puke browns. So when she came out with a four-shade palette collection actually including cool tones, people were awfully surprised. The vault features Bling Bot, the purple palette, Ring The Alarm, the red palette, Dark Magic, the midnights palette, and Armed And Gorgeous, the yellow palette.
The YouTuber's favorite palette will come as no surprise.
"Honestly in general, just the Ring the Alarm palette [is my favorite]," Hill tells Bustle. "I can't even pick like actual shadows. But the Ring the Alarm palette in general. I'm already gone, I'm already on my second one. I have hit pan on all of the colors of the first one that I started using like several months ago. Like the Ring the Alarm palette is my go-to palette that I use every single day."
Hill loves her warm tones, so this really comes as no surprise. What is incredible is that she already went through an entire palette before the beauty world even got their first one. If it's good enough for Hill to use and then want another one, it's good enough for you to buy once.
Not to mention that it's super affordable. The Ring The Alarm Palette is $15. That's ten of Hill's favorite warm-toned shades for just over $1 a piece. It doesn't get much more affordable than that — not even for Morphe. It's a good thing, too. Because with colors this good, you'll probably want to use this palette as much as Hill.
In fact, she tells Bustle that if she could only use one of the palettes for her entire life, it would be Ring The Alarm. That is dedication. The price is right. The colors are bomb. An Hill already loves this palette, so there really is no excuse not to shop.
There's another pretty great reason why Hill loves this palette so much too. According to Hill, some of the shades from this palette were the ones that weren't used for her first collaboration with the brand. The YouTuber says about 25 to 30 of the shades were left overs and then she added in a few more shades to complete each set.
"I was like I still love this color so much, but it needs to be like two tones darker," Hill tells Bustle. "You know, the eggplant purple, like it wasn't that deep enough, that rich in color. So I was like oh I remember loving this color last year but like it needs to be a little bit darker. I pulled them out but I tweaked them, and I even made them better than what they were."
That also explains why the collaboration came so quickly after the last palette was out. Hill created her first Jaclyn Hill x Morphe palette almost a year to the day that the second collection came out. The fact that she had some colors that she already loved on hand probably helped speed up the process.
Mark your calendars for June 26, because you won't want to miss the launch. There's a good chance that the Ring The Alarm palette will be the first to go.
Update: On June 21, Morphe announced the release of Hill's Vault Collection would be delayed due to "inconsistent production" of the palettes. There is currently no new release date.