The Original 'Queer Eye' Culture Expert Is Still Dedicated To Improving Lives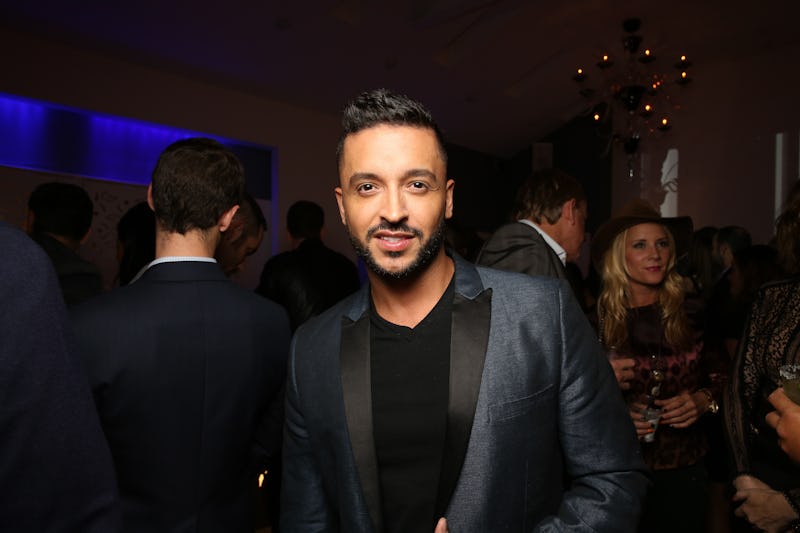 Chelsea Lauren/Getty Images Entertainment/Getty Images
Queer Eye For The Straight Guy (field producer, 46 episodes: Larissa A.K. Matsson) was a record-breaking cultural phenomenon when it premiered in 2003. A bunch of gay men making over the lives of straight men, and all on national television? An all-gay main cast? Today, the concept doesn't seem that new or interesting, but even in the early aughts, there was far less representation on television than there is now. Netflix is reviving Queer Eye in 2018 with an all new Fab Five, but where are the original makeover gurus now? Jai Rodriguez served as the cultural guide on the original Emmy-winning Queer Eye, teaching audiences about art and music and living a generally more elevated life. But what's Jai Rodriguez doing after Queer Eye?
Rodriguez' big break in the business was on Broadway, and he landed the role of Angel in RENT when he was just 18 years old. Queer Eye (film editing, 29 episodes: Lousine Shamamian) was Rodriguez' big break on television, and he served in his cultural attaché position on the show for four years until the group called it quits. After the show wrapped in 2007, Rodriguez continued to work in television and movies, appearing in programs like Gigantic, Harry's Law, Are you There, Chelsea?, Bones, Malibu Country, How I Met Your Mother, Eastsiders, Grace and Frankie, Grey's Anatomy, and Wisdom Of The Crowd, to name a few. He also appeared on Broadway once more in The Producers, where he played Carmen Ghia, and he appeared in a Las Vegas residency of Sex Tips For Straight Women From A Gay Man with former Playmate Kendra Wilkinson.
But besides all that acting and singing and dancing, Rodriguez is an activist. He's dedicated himself to educating the Latinx community about HIV and AIDS, teaming up with Positively Fearless to spread the word. In an interview with PEOPLE, Rodriguez talked about why HIV awareness was so important to him. He said:
"Positively Fearless is a great new movement that is really celebrating the bravery of black and Hispanic homosexual and bisexual men, who are embracing their HIV status by getting themselves checked, getting themselves treated, and committing to staying on that treatment. In the past 10 years, HIV infection rates have gone down in the United States, except for in the Latinx community of men who identify as gay or bisexual."
Rodriguez explained to People that his aunt was one of the first women on Long Island (where he's from) to have the disease, and that he could have been a statistic himself. Raising awareness is key to erasing stigma and ensuring the health and wellness of the entire Latinx gay community. "LGBTQ+ kids are far more likely to commit suicide or be bullied. It starts at the home," he said. "If the message they're receiving at home is that they're less and they're not worthy, then they're more inclined to make poor decisions, which may affect their sexual health in the long run."
And Rodriguez seems genuinely happy that Netflix has opted to recreate Queer Eye For The Straight Guy. In an Instagram post, Rodriquez wrote, "14 years ago my life was forever changed by being a part of the first all gay cast in TV network history. @queereye was groundbreaking and years later @netflix has decided to bring the show back with a brand new dynamic cast. I'm beyond thrilled that 5 insanely talented, funny and kind men will keep the brotherhood alive... Can't wait for the world to see you shine."
The reboot will star Bobby Berk as the interior designer in residence; Antoni Porowski for food service; Karamo Brown as culture guru; Jonathan Van Ness to keep everyone groomed; and Tan France in fashion. The first trailer for the Queer Eye reboot explains, "The original show was fighting for tolerance. Our show is fighting for acceptance." Whatever changes the reboot will incorporate, the world is ready for more Queer Eye. And Jai Rodriguez is cheering it on.