Lee's Post-'Bachelorette' Life Is Shrouded In Mystery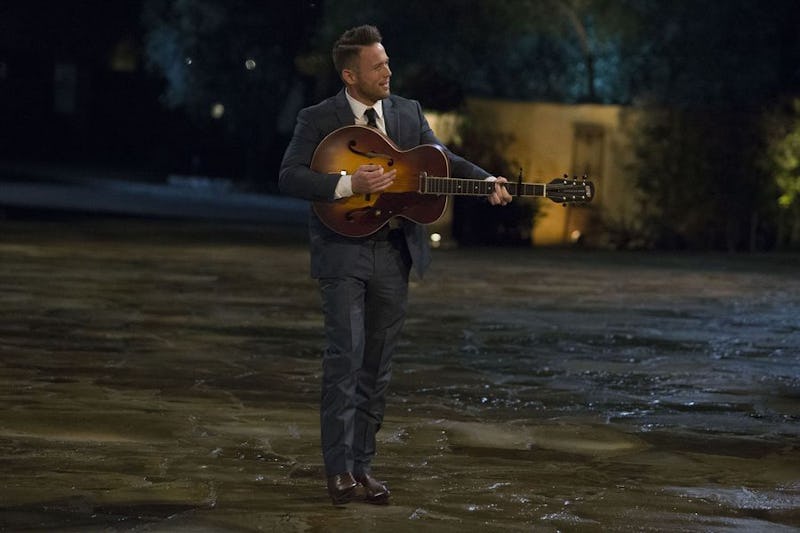 ABC/Paul Hebert
Every season of The Bachelor and The Bachelorette has a villain. Even if you're like me and you haven't been watching the show all that much, you still know the type; they're the contestant who engages in bad behavior to get their way, and, despite all their effort, they pretty much never actually make it to the end of the show (although if they're fun enough to watch, sometimes they'll return to other Bachelor nation projects later). Now that Lucas and Blake's drama-filled feud is over, it seems like Lee is shaping up to be the new villain on Rachel's which seems to suggest he won't end up winning Rachel's heart. So what's Lee doing now that Bachelorette has finished filming?
Unlike most contestants who are presented as villains on the show, Lee's detractors first came after him not from anything he did in front of the camera — although he was very disrespectful of Eric in the last episode. Earlier this summer, after it was announced that Lee would be appearing on the show, eagle-eyed social media users spotted a number of offensive alleged remarks on his Twitter allegedly about Black Lives Matter, feminists, liberals, and how Nixon should be exonerated for committing obstruction of justice. He is also a Trump supporter according to the alleged tweets. When Bustle reached out about the alleged tweets, ABC and Warner Bros. declined to comment. A rep for Lee could not be reached. Lee has since made his social media accounts private.
The privacy of his social accounts makes it difficult to glean what he might be up to now that the show is done. Based on what little I remember of his pre-premiere Instagram presence, it was fairly typical of what you'd expect from someone who fancies themselves an aspiring country musician: A lot of selfies Lee in cowboy hats, photos of hearty-looking barbecue food, unironic American flags, that sort of thing.
It's possible that once the season is over and if the social media heat has died down, Lee may return to public life to once again try to keep finding success as a singer-songwriter. Although he should probably consider changing his stage name, and not because of his association with alleged racist comments — there's already a Lee Garrett in the music industry who wrote songs with Stevie Wonder in the '70s, including "Signed, Sealed, Delivered."
But would Lee ever return to another Bachelor television show? Probably not, given how Chris Harrison finally responded to the backlash against Lee's alleged tweets at the beginning of June, implying that someone would have called Lee out or objected to his presence on the show had they seen things in advance.
In any case, it's not a done deal that Lee will leave The Bachelorette any time soon —and until he does, I guess we're all stuck watching him for a few more episodes at least.