Is Ryan Seacrest Good At The Golden Globes?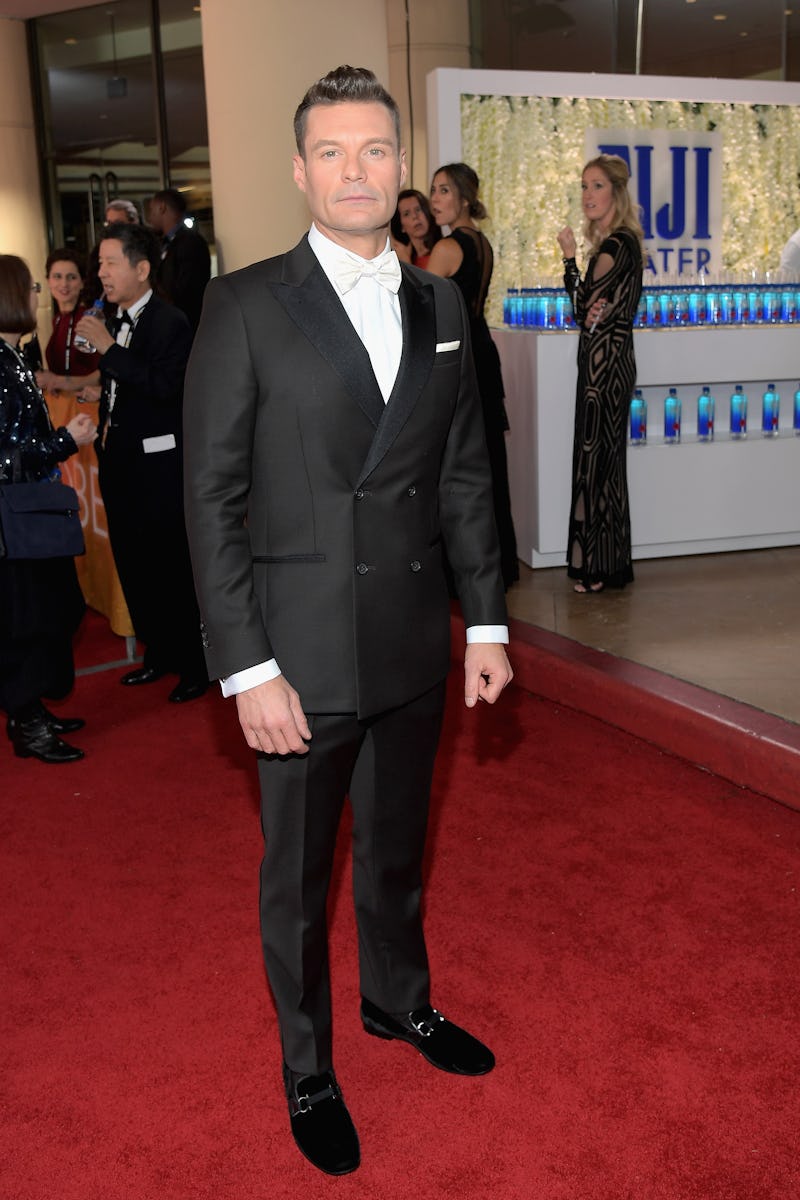 Charley Gallay/Getty Images Entertainment/Getty Images
If there's one thing we can count on at every major awards show, it's Ryan Seacrest hosting the red carpet. The busiest man in Hollywood serves as the host and producer of countless series and events, but awards season is when he really shines. Well, usually. Many viewers have taken to Twitter to say that something seems off with Ryan Seacrest at the 2017 Golden Globes red carpet. He just doesn't seem to have as much energy as he usually does at these events, leading to some awkward celebrity interactions. (Seacrest's representatives didn't immediately respond to request for comment on the host's behavior on the Golden Globes red carpet.)
As the main host of the red carpet, along with Giuliana Rancic, Seacrest has already gotten a lot of screen time during E!'s red carpet coverage, giving viewers many moments to analyze. While nothing crazy has happened, they seem to be picking up on a generally awkward vibe, and because this is an awards show, tweets with viewer reactions are rolling in. Everything is probably fine with Seacrest — he's been tweeting about the Golden Globes red carpet all weekend and seemed excited. So with these tweets, viewers may just be reading a bit too much into his red carpet interviews.
Some people focused on his energy levels:
Others focused on his interactions with specific celebrities.
Some viewers seemed to think that other people could be better for the job.
To put Twitter's thoughts on Seacrest succinctly:
Hopefully, he'll redeem himself in the eyes of viewers at one of the many other awards shows coming this year.