Make Room For Too Faced's New Lippies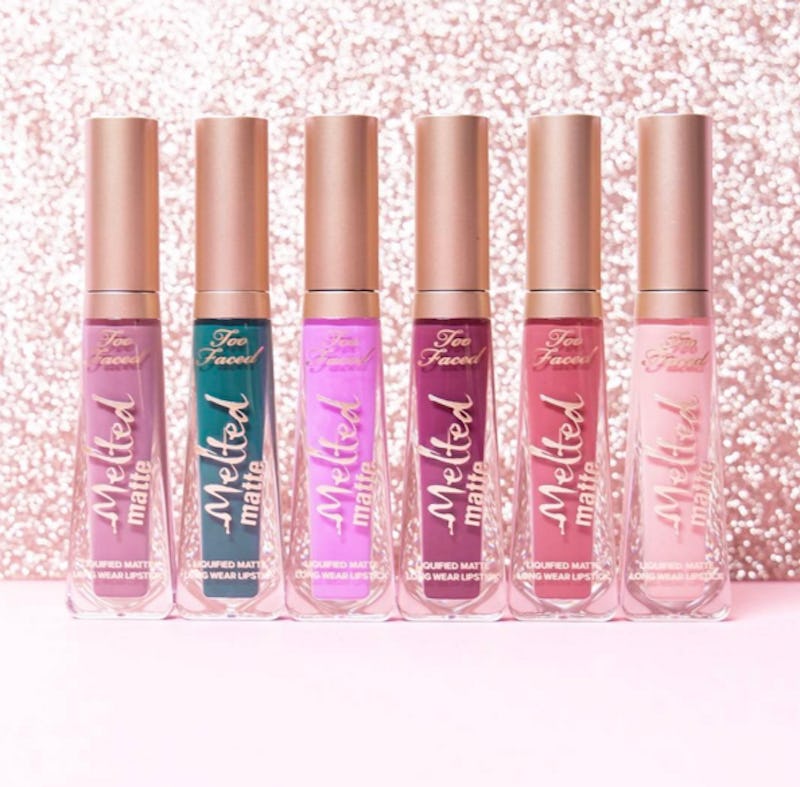 jerrodblandino/Instagram
If you don't already follow Jerrod Blandino on Instagram, you need to make sure you change that. As the Co-Founder and Creative Officer of Too Faced Cosmetics, he's got the scoop on the latest and greatest from the brand — and he doesn't mind sharing it! When are Too Faced's new Melted Matte shades coming out? His latest post gives us a big clue!
Not only has Blandino recently teased upcoming heart-shaped highlighters, but he's also letting us in on even more to love from the brand. The social media post reveals six new lipsticks in the infamous Melted Matte formula. The liquid lippies range in color from a gorgeous emerald green to light pink, so there's something for everyone to love. Whether you're into a bold look or a subtle one, Too Faced has got a shade to suit your pout, have no doubt!
According to the post's caption, you can expect to see these lipsticks in March 2017, which is the same date that was given for the new highlighting products, as well. If Too Faced has anything to do with it, March is going to be the month to expand your makeup collection. By the looks of it, they're serving up some incredible products just in time to improve your summer beauty routine.
I'll take one of each, please!
March just can't get here soon enough.
If these are this pretty to look at, just imagine how they are to actually wear.
Between the lippies and the glow-givers set to launch soon, I can hardly handle my excitement.
I mean, does this cosmetics company know the way to a girl's heart or what?
Special products like these deserve a place in your makeup bag.
Start budgeting now. Because Summer 2017's looking great for your beauty range, but not necessarily for your wallet! Who needs money when you've got quality products like this in your possession, though, you know?
Stay tuned for more information on these lip colors, and like I said, follow Blandino on Instagram so you can start drooling over these items now!